5 Sparkling Drinks to Whip Up for World Cocktail Day
Because what's more worldly than a glass full of bubbly?
Every year on May 13th we raise our glass to one of the best holidays ever created — World Cocktail Day. (That's right, world, as in the whole entire world!) And this year, the lovely celebration just so happens to fall on a Friday, what could be better?
Of course, you could celebrate by imbibing any number of spirits — whiskey, vodka, gin, etc. — but my personal preference is the most worldly (read: classy) beverage of them all: Sparkling wine.
And whether you choose to pick up a bottle of French Champagne, Italian Prosecco, Spanish Cava, Portuguese Espumante or any other variety of sparkling wine, these 5 bubbly-based cocktails are a must-try. I'll toast to that!
Pomegranate juice adds just the right amount of sweetness to your favorite sparkling wine, without making it taste overly fruity.
Tea-Infused Champagne Cocktail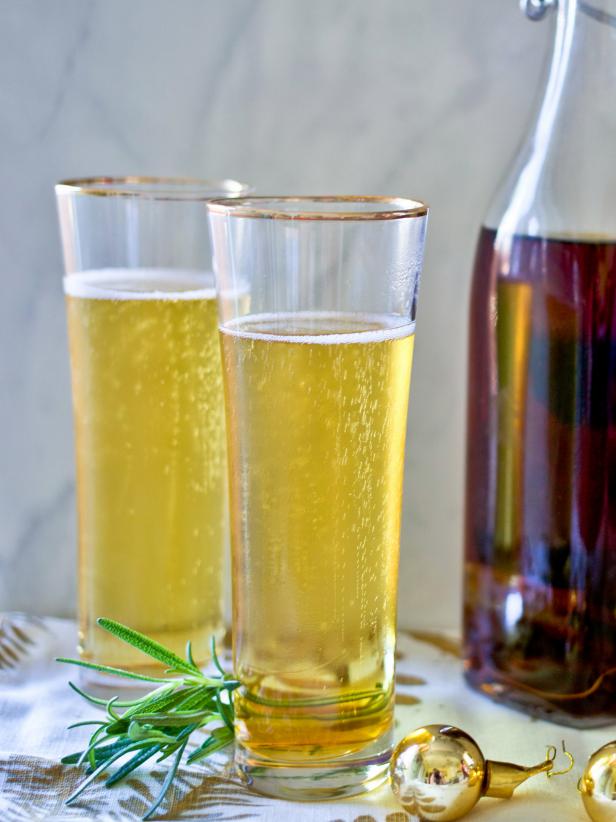 Tea-Infused Champagne Cocktail
Serve holiday brunch with tea-infused champagne for a flavorful twist.
Sarah Busby; Styling by H. Camille Smith
Elderflower liqueur, tea-infused vodka and bubbly make the perfect trio in this amped-up Champagne cocktail.
Rose and Mint Champagne Cocktail
This floral cocktail is perfect for spring, and has the prettiest pink hue. Plus, the homemade rose syrup is sure to impress all of your friends and family.
If you're looking for a drink that really packs a punch, look no further. This margarita-esque drink includes tequila, cognac, black raspberry liqueur AND sparkling wine. Talk about a serious buzz!
Muddled blackberries, sweet tea vodka and mint mingle to create a complex base of flavors made even better when topped off with crisp Champagne.