5 Brunch Cocktails Beyond the Mimosa
Sometimes all you need is a little variety.
For people who brunch like it's their second job, one drink has always stood out from the pack — the mimosa. And while I would never diss this simple, delightful drink — it's a classic for a reason, after all — there is something to be said for switching it up from time to time.
Sure, you could always go with a bloody Mary or bellini too, but why not try something even more off the beaten path next time you crave an omelet or French toast? These five brunch-friendly options are sure to add a whole new level of fun next time you gather with family or friends.
You heard it here first, folks; it's now officially cool to sip on a martini at brunch. Christy Pope, a style expert for HomeGoods crafted this version, which includes orange marmalade, lemon juice, gin and Aperol.
.5 oz fresh lemon juice
1 Tbsp orange marmalade (or preserves)
.25 oz Aperol
2 oz gin (we used Plymouth)
In a mixing tin, measure ingredients and add ice. Shake the cocktail vigorously for proper chill and dilution. Strain the cocktail into a martini glass. Garnish with a zest of grapefruit.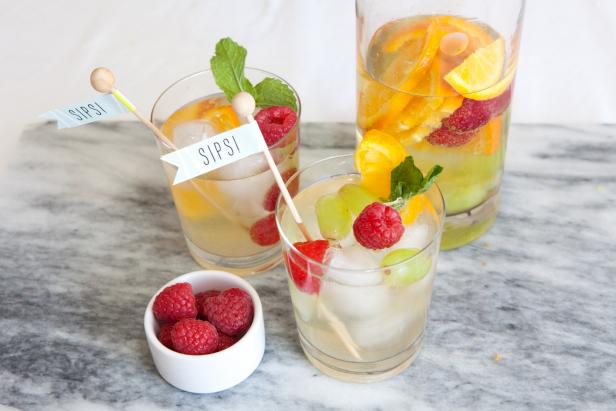 Homemade Sparkling Sangria
Ditch the fully stocked bar loaded with wine and spirits and opt for one signature cocktail such as sparkling sangria instead! This will take the pressure off the host from having to play bartender all night.
If you're hosting a group for an at-home brunch, this punch-style drink is sure to be a crowd pleaser. You can make a big batch ahead of time, and it features a refreshing array of seasonal fruit.
3: Tea-Infused Champagne Cocktail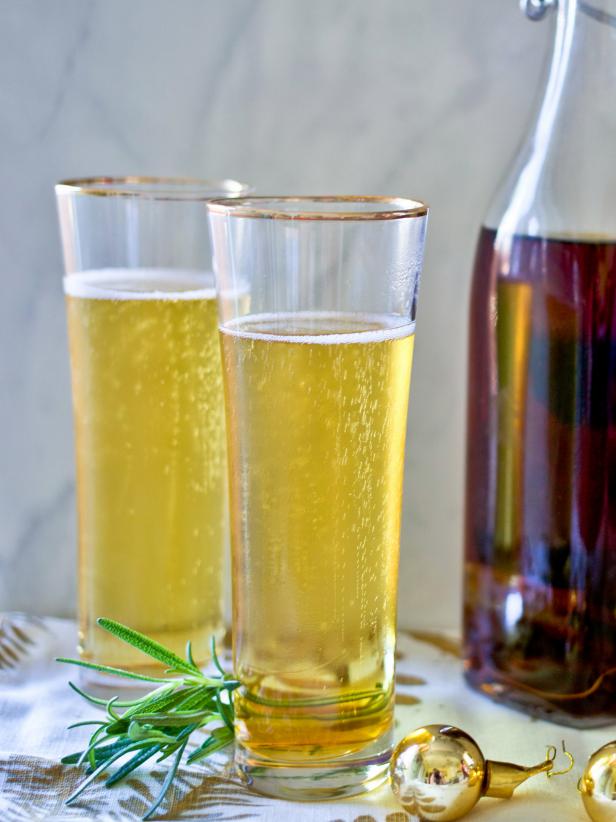 Tea-Infused Champagne Cocktail
Serve holiday brunch with tea-infused champagne for a flavorful twist.
Sarah Busby; Styling by H. Camille Smith
If you can't brunch without a little bubbly, this tea cocktail will be right up your alley. The cocktail gets its main flavor from tea-infused vodka, while elderflower liqueur adds a nice floral note.
4: Cool Cucumber Cocktail
If you prefer a drink with a fresh veggie twist, look no further than this cucumber cooler. Gin, apple cider and cranberry juice serve as the base for fresh cucumber and mint leaves.
Looking to cap off your meal with a boozy treat? Try this sweet concoction that's part ice cream float, part iced coffee and part white Russian.
Think beyond mimosas and bloody Marys and serve these delicious brunch cocktails instead. The best part? Each one has only 3 ingredients.