14 Popcorn Recipes You Haven't Tried
Skip the microwave popcorn, and make these sweet and salty concoctions instead.
If you've popped your own popcorn at home, you've probably never gone back to the microwave version. Sure, it's a little bit more effort, but it's totally worth it. October is National Popcorn Poppin' Month, and there are countless recipes you can try. We've rounded up our favorites — from salty to sweet — that'll have you poppin' all month long.
White Chocolate Peppermint
White Chocolate Peppermint Popcorn Recipe
If Santa left a sleigh full of candy canes at your house this year, and you're wondering what to do with them all, here is an easy peppermint flavored recipe that is guaranteed to please!
Flynnside Out Productions
A mix of refreshing peppermint and sweet white chocolate is sure to be a crowd-pleaser for holiday gatherings.
You've probably tried salted caramel popcorn, but have you tried it with the addition of your favorite stout beer?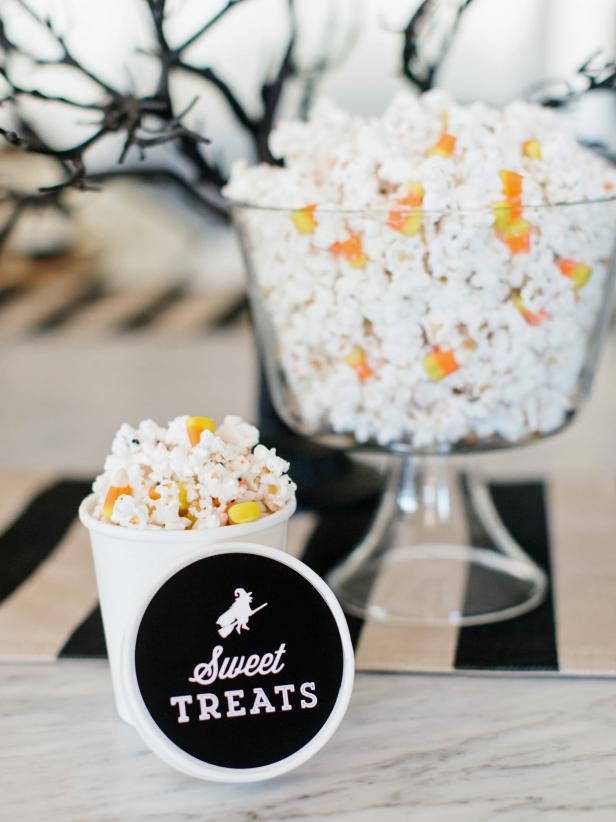 Pretty Popcorn Packaging
These ice cream cartons are perfect for filling with popcorn mix and giving out as party favors.
Add candy corn to popcorn for an irresistible sweet-meets-salty Halloween treat.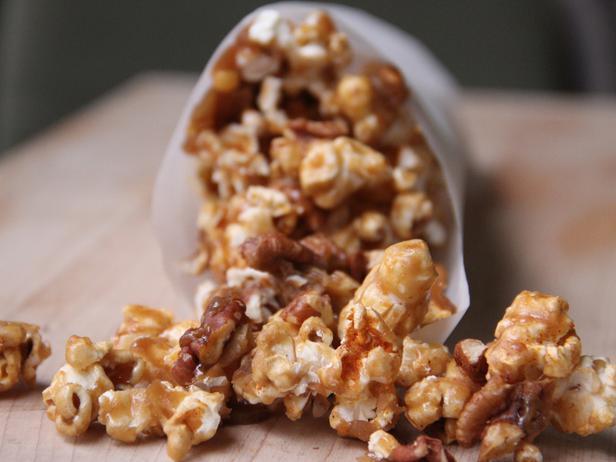 Maple-Nut Popcorn
The sweet-and-spicy snack mix is seriously addictive. Place bowls of this nutty mix around your holiday party and watch it disappear. Get the recipe.
Courtesy Kelsey Nixon, 2012 CookingChannelTV.com
Whether you're watching the game or hosting a fall party, this crunchy and slightly sweet snack will satisfy any guest.
Unexpected Popcorn Toppings
Pop a batch of popcorn, and top it with these delectable combos.
With minimal prep time but lots of flavor, this will be your party go-to.
Fall Popcorn Recipes, 4 Ways
Add the flavors of the season (including pumpkin) with these simple recipes.