Hate the Lighting in Your Rental? Try These Bright Ideas
If turning on the lights in your home makes you look like you've been pulling an all-nighter, you've come to the right place. While your options are definitely more limited when dealing with the rules of a rental, there are still some easy fixes you can make to help give your space that perfect glow. I consulted my sister, Robyn, who happens to be a lighting designer at HLB Lighting, for all her best tips and tricks. (That's what sisters are for, right?)
Make the Most of Floor and Table Lamps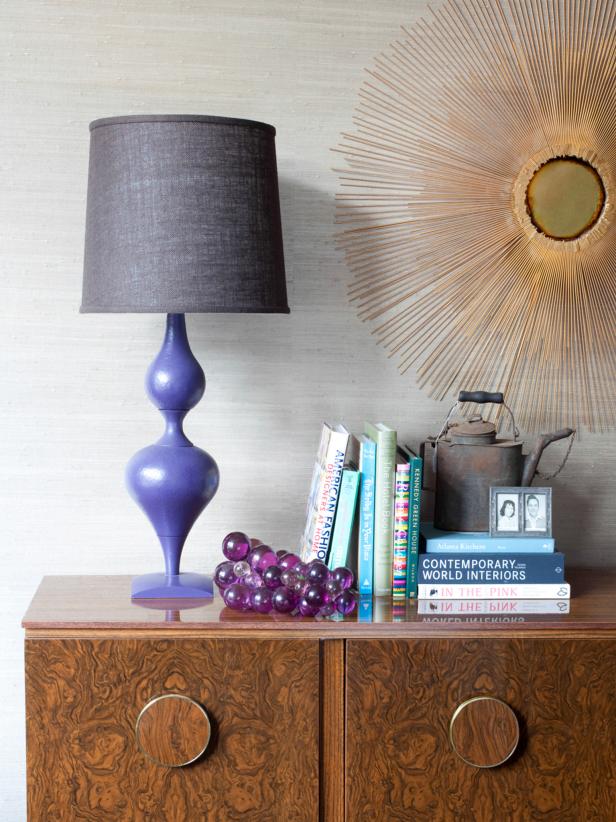 BPF_original_colors_violet-lamp-table_v
VIOLET - Since the robes of kings and queens have long been created from violet fabrics, the color is associated with wealth, prosperity and sophistication. Scientifically speaking, violet is known for stimulating brain activity used in problem solving. When used correctly, controlled doses of violet can bring a sense of mystery and wisdom to a space.
This seems like an obvious one, but it truly is the easiest way to transform your space while still making sure you get your security deposit back. Lamps also let you truly flex your design muscles as the style, color and shade choices are virtually endless. Try putting a lamp in an unexpected spot, like your kitchen or bathroom, for even more impact.
Our Product Pick: This arc floor lamp would work for a variety of design styles.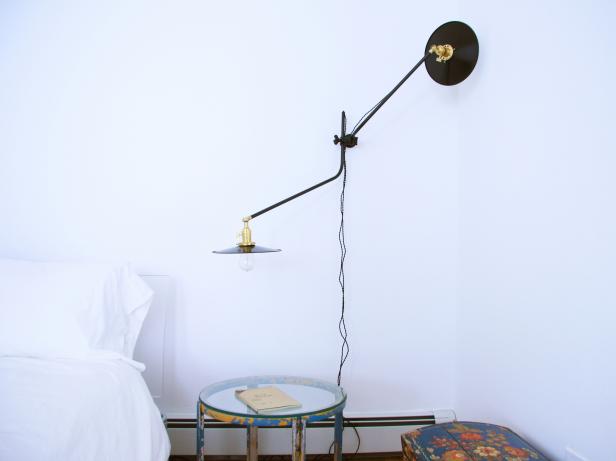 Modern White Bedroom With Industrial Wall Lamp
The bent wall lamp helps create reading light and relaxed room lighting independently in this clean and simple bedroom. A brightly patterned nightstand adds a bold splash of color.
Choose sconces with a standard cord and plug that require no drilling or rewiring. If you want to hide the cord, you can use some wire mold, then paint it the same color as your walls. Or go for a more industrial look and just leave the cord as is.
Swap in New Pendants and Chandeliers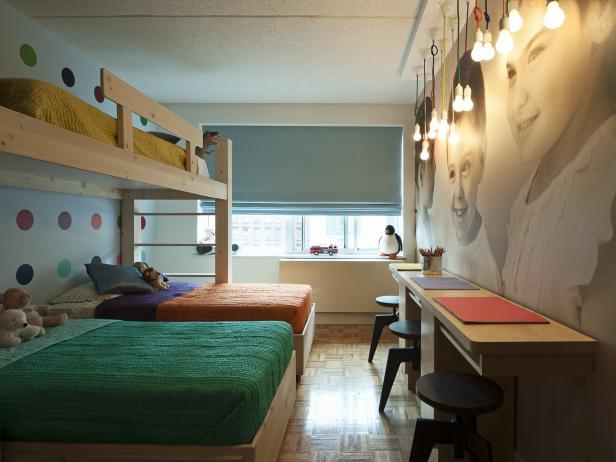 Shared Kids' Room With Bunk Beds and Desks
Light bulbs suspended at various heights and an oversized photo image on the wall keep desks free of clutter, while bunk beds allow for extra space for the kids to work and play.
As with the sconces, you have cord and plug options for pendants and chandeliers, as well. These allow you to replace the builder grade lighting you might have with chic, new fixtures. Just make sure to keep your old light fixtures so that you can put them back before you move. If you find that you have discoloration on your ceiling that needs to be covered, try a ceiling medallion.
Our Product Pick(s): Head to Color Cord Company for mix-and-match varieties of fabric wire, cord sets, shades and bulbs. It's a wonderland for DIYers. For an option that's a little sleeker, check out Flos' string lights (designed by Michael Anastassiades).
Are You Using the Right Bulbs?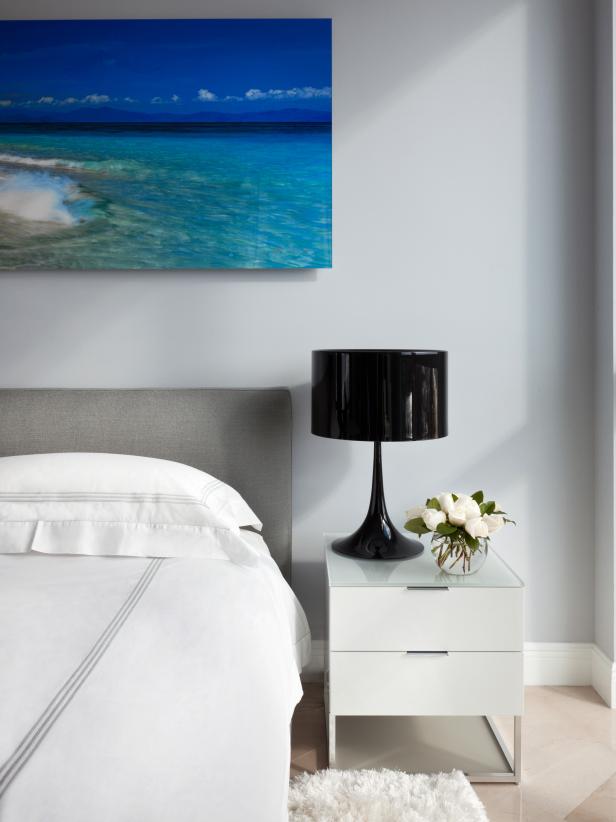 White Bedroom With Vivid Blue Ocean Photograph and All Black Lamp
This bedroom combines a light gray headboard with white accents, which creates a light and airy feel. This is contrasted with the eye catching blue ocean photograph and all black contemporary table lamp.
Once you have your lighting figured out, you need to make sure you have the right light bulbs. Stick with LED lights, and choose bulbs with a color temperature of 2700k. This will give you that warm light that flatters everyone.