Smart Ways to Splurge on Your Home With Tax Refund Money
How to get the biggest bang for your buck when it comes to home improvements.
Tax Day was April 17 this year and millions of Americans will have filed their income tax information with the Internal Revenue Service by the deadline. As the old saying goes, the only things in life that are certain are death and taxes.
As frustrating as all those forms might be, there might be an upside to the madness. According to information from the IRS, over 80 percent of those who file their taxes get a refund and the average refund amount is $3,120. Of course, every situation is different but there's a good chance you may be receiving some money from Uncle Sam in the coming months. That's always a good thing.
If you're fortunate enough to receive a tax refund check, there are many ways to put the money to good use. Saving is always a good idea. So is paying off debt. Many people though choose to invest in what is likely the most expensive thing they own: their home.
Some projects will improve the look and functionality of your house, but only a few will likely increase its value —meaning when you go to sell, you can list it for a higher amount because you put money into specific projects.
Return on investment is very important, especially for young homeowners who will likely be looking to sell in the near future. To get the expert scoop, I chatted with Svenja Gudell, chief economist at Zillow, about the biggest value-adding projects refund-rich homeowners should consider.
The test? I gave Gudell multiple home improvement projects and she picked out which one was the better investment, and why. Keep in mind, though, the housing market fluctuates and while these suggestions come from an expert with in-depth knowledge, they shouldn't be taken as hard-and-fast rules.
Landscaping or Outdoor Space?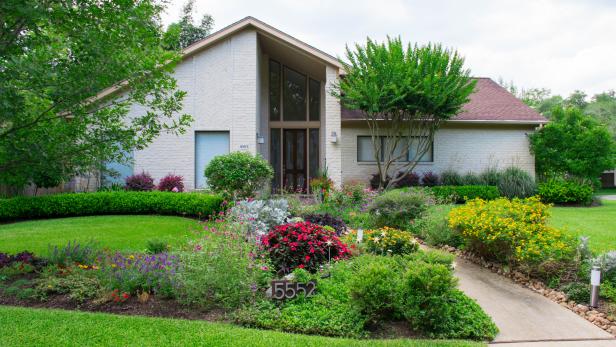 Contemporary House With Curb Appeal
On an eye-catching corner lot in Houston, Tex., seasonal interest is achieved through the use of a vast number of species that bloom throughout spring and summer, as well as species with fall color or winter fruit to stand out in the off season. The goal of the project is to minimize physical labor demands in a contemporary garden design to match the architecture of the home,
Landscaping is the way to go here, says Gudell. If your aim is to sell your house, putting in a deck is expensive and it does not get you your money back when you go to sell. A lot of personal preference goes into designing a deck and it's not easily changed.
If you want a deck and don't plan on moving in the next five years, absolutely do it, but if your goal is to sell your home for more money than you put in, Zillow's data shows putting in a deck isn't the best option.
When it comes to landscaping, you can make a lot of simple changes that are appealing to the masses. A house that is polished on the exterior leaves a good impression on potential buyers and shows that the house is taken care of.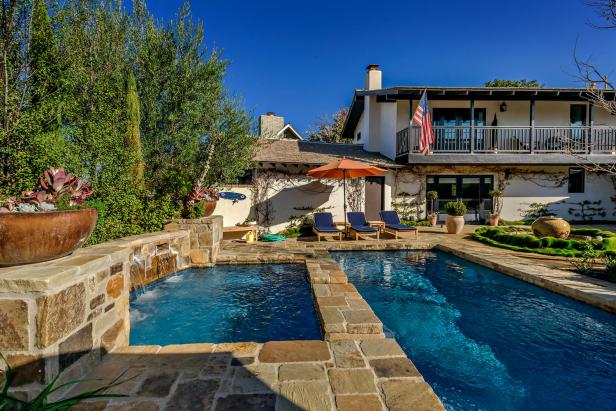 Front Yard Pool With Pool
A bocce ball court was transformed into an area for relaxing on the weekend. This front yard is both functional and stylish, with a spa that sits higher than the pool and spill-out fountains.
California Style Home Collections
Gudell's take? There's not a clear answer here. In many states such as California, Florida and Texas it is expected of you to have a pool and not having one puts you at a disadvantage, especially if everyone in your neighborhood has one.
In regions without year-round pool weather, Gudell would suggest a new roof, instead. A roof that needs to be replaced can be a red flag in a pre-sale home inspection, and the buyer will often ask for a price reduction. So, one way or another, you'll be paying for a new roof.
Smart Appliances or New Windows?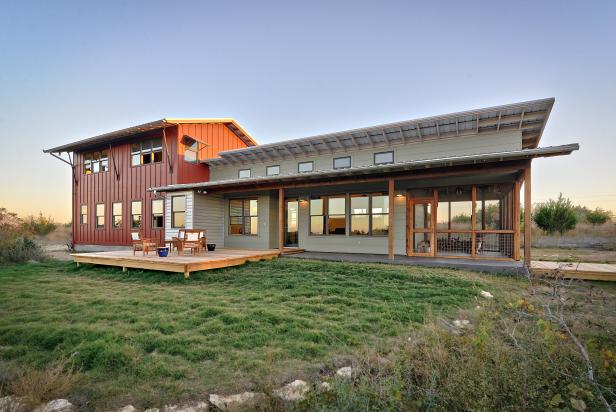 Rustic Home With Energy-Efficient Design
This relaxed home was created for Tim Brown and his family. A large focus was placed on making the home as energy efficient as it is aesthetically pleasing. The placement on the site was key in keeping it a low-energy-using home. With lots of cross ventilation and clerestory windows to vent heat, the home's energy bills are half the amount of a typical home in this area. A rainwater collection system was also incorporated to catch 100 percent of the home's potable water.
Zillow's data revealed that putting in new windows gave homeowners a bigger bang for their buck. While some people find energy-conscious, "smart" items nice to have in the home, it's not usually something they're really looking for. Not to mention, it's much easier to install a smart thermostat than it is to install new windows for the entire house.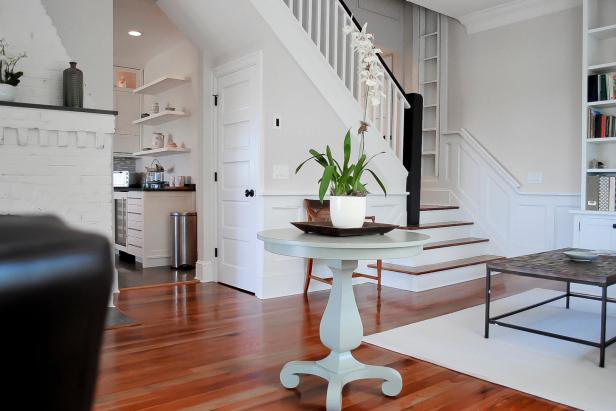 Small Sitting Room with All White Walls
Because this home is so small it was important to the homeowner to keep every room open to the next. Furniture and color help define the separate spaces without breaking the simple, neutral color palette.
Design Styles Architecture
Definitely paint, but Gudell warns to stay away from "unique" colors that don't have a broad appeal. Instead, go neutral or opt for on-trend hues. Not everyone loves crown molding and if it's not done well it can look bad or clash with the style of the house. Molding doesn't always come together, but everyone enjoys a fresh coat of paint.
New HVAC or Finished Basement?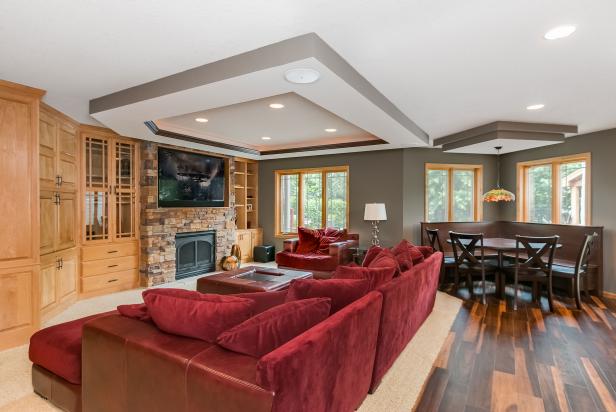 Stunning Red Couch, Armchair & Ottoman Wow In A Basement Home Theater
Stunning plush sectional, armchair and ottoman in red upholstery and leather excite in this all encompassing basement. Transitionally styled, the space features a home theater with built-in cabinets and fireplace, a wet bar with and additional table and seating, all framed within several different types of wood and stains to match the unique floor. Dropping portions of the ceiling creates a comforting room within a room feel.
©Finished Basement Company
Gudell's personal preference for this one is a finished basement. From a purely aesthetic point of view, you'll get more rave reviews from potential buyers from a finished basement than a new HVAC. Plus, if your HVAC works with no issues, why replace it? If it's on its last leg, though, you should replace it or be prepared to lower the selling price of your home.
Updated Flooring or New Kitchen Cabinets?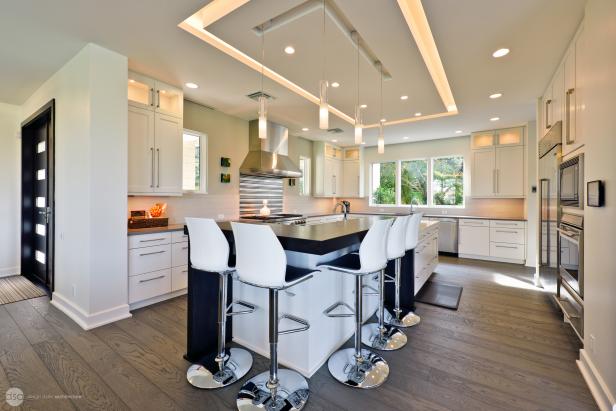 White Contemporary Open Plan Kitchen With Wood Floors
Wide-plank wood floors soften the minimalist look of this gorgeous kitchen, adding a welcome natural touch to crisp white cabinetry and metal accents.
Design Styles Architecture
Kitchen upgrades, according to Gudell, are very taste-dependent so she recommends flooring. A lot of determined home shoppers have their perfect kitchen in mind and if your taste doesn't match theirs, they'll want to tear it down and they're certainly not likely to pay a premium for it either. If you go with a nicer upgrade, Gudell says you definitely won't get your money back.
You can add a lot to a home by updating the flooring Gudell explains. Using one or two materials throughout can add to the flow of a space and make a huge difference aesthetically. Given the plethora of flooring options on the market, you will appeal to more buyers by making that investment rather than installing new kitchen cabinets.
What projects give homeowners the biggest return on investment regardless of location and home type?
Mid-range bathroom upgrades, new windows and extra square footage, says Gudell. You almost always get more money out of it than what you put in.