Saying 'I Do'? Save These 6 Wedding Essentials for Your Home Decor
Here's how to incorporate your big day into your everyday. 
Those post-wedding days can be bittersweet. You're finally married to your favorite human on the planet, but the day you've been planning for months went by in flash. While it would be unrealistic to save everything from your big day, there's lots of special wedding accessories to keep and upcycle into your home's decor so you always have a piece of your wedding within reach. You'll have sweet reminders throughout your home, and have less to buy later on. I'll say "yes" to that!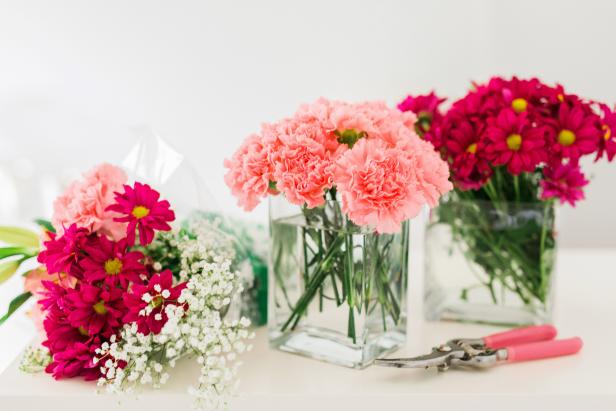 Supermarket Bouquet
Put your editing skills to the test by picking up a supermarket bouquet and taking out any filler. Next, separate flowers by species, group them together in bunches, cut them to size with floral shears and place them in their own individual vessels.
If you selected flowers as table centerpieces, save those vases! There are so many creative ways to upcycle vases, or simply use them to display flowers in your home. For the non-traditional route, turn them into outdoor chandeliers.
Lots of couples rent china for the big day, but consider purchasing special china for the bridal party and save it for later to display at home. Bonus: You can keep it for everyday use and not have to worry about purchasing more dishes.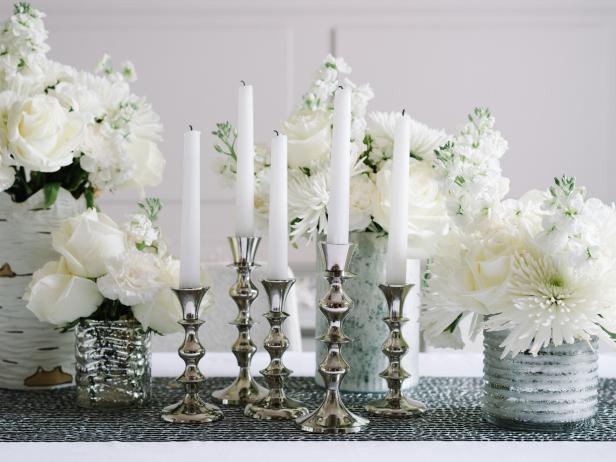 Metal Touches for Shine and Depth
In addition to well-coordinated dinnerware, chargers, linens, runners and flowers, consider adding ambient light to your tabletop with polished pewter, brass or silver candlesticks. Once placed among the all-white elements, the shape and finish of the candlesticks will add depth while also bringing a warm glow.
Seriously, who doesn't love candles? If my wallet would allow it, I would have them everywhere. Save your candle sticks from the wedding reception and use them for special occasions...or that special Tuesday night dinner.
If you have a family like mine (we love the wines!), you'll probably have a good amount of empty wine bottles after the wedding. Keep them all and make a wine bottle chandelier. For simpler uses, they make great vases and candle holders.
If you wrote your own vows, you know how special those words are. Save those special scraps of paper (as seen in this photo from Woven & Spun Photography), then frame them and place them on the nightstands next to your bed. You'll have your partner's sweet words to look at every day!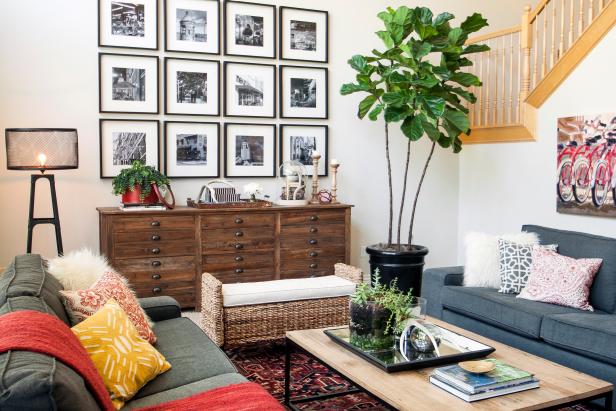 Stylish Living Room With Black and White Gallery Wall
This living room is far from boring. The gallery wall with black and white photos has real impact, as do the punched-up pillows and colorful art. Keeping neutral sofas in the room allows the accessories to sing, and plants add a breath of life that completes the space.
Allison Corona Photography
You paid a lot to have them, so they should be a part of your home. Make a gallery wall dedicated to the special day. When the family grows, you can always add more photos or switch them out.