A New Take on Nautical: Go Coastal-Chic With These Unexpected Color Palettes
We've got six new takes on nautical style. Can you handle it?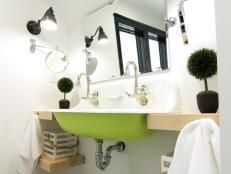 Get ideas and inspiration for beach and nautical themed bathroom design, and prepare to install a seaside-themed bathroom design in your home.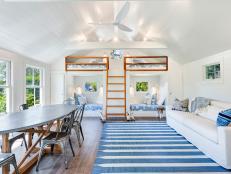 Shop our top-picks for a classic, summer playroom.
This coastal home, designed by Jennifer Mehditash, is a beautiful blue and white beachy escape. This home was voted the 2018 Faces of Design Awards overall winner and it's easy to see why.