Seeking Design Inspiration Around the City of Light
Plus, home decor trends from Maison & Objet you'll see everywhere in 2017.
Recently, I've learned that sometimes it's good to break old habits. After many years — OK, decades — of attending Maison & Objet, an interior design trade show in Paris, I altered my usual plans and arrived one week early to explore the city.
I was able to naturally feel the vibe of Paris in a more organic way, allowing myself to wonder the streets of the city and notice the lifestyle changes in art, fashion, home and food. I unexpectedly stumbled upon new and expanded neighborhoods instead of sticking to a set schedule. The best part? I was able to truly absorb the freshness that Paris had to offer in the late summer.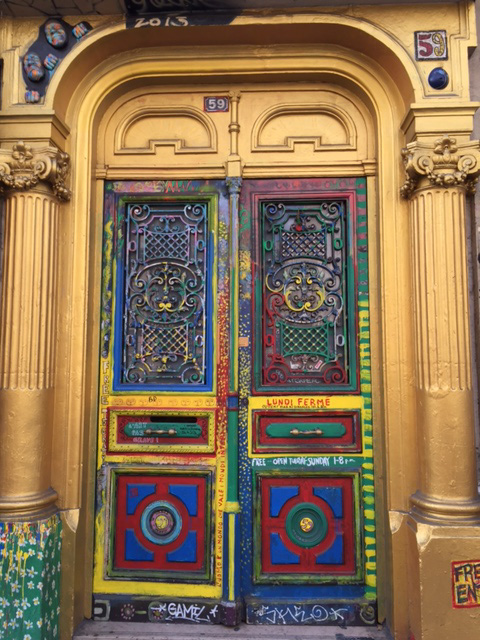 Nancy Fire
Creative doors | Les Halles, Paris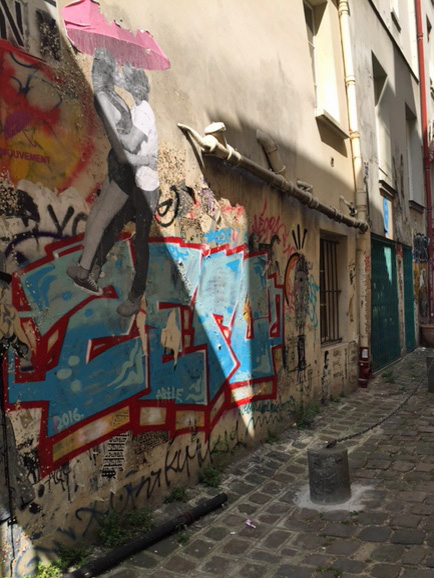 Nancy Fire
Street art | Le Marais, Paris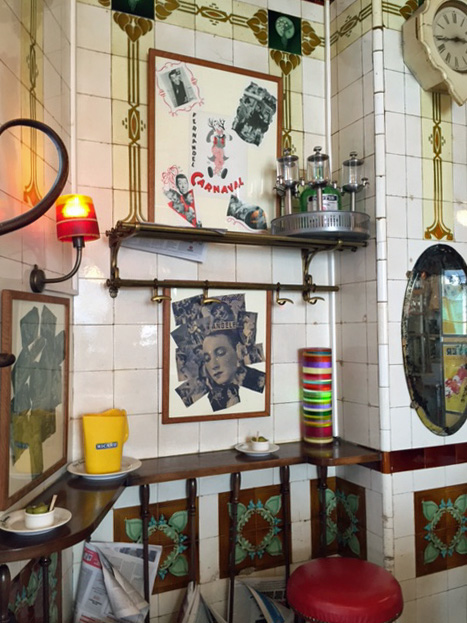 Nancy Fire
Chez Janou | Le Marais, Paris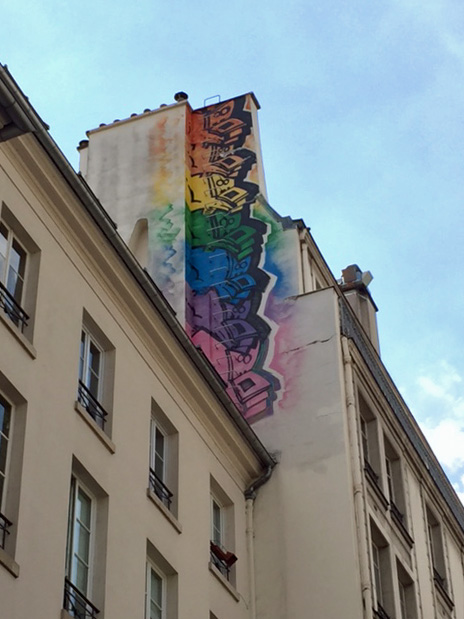 Nancy Fire
Rainbow roof | 2nd Arrondissement, Paris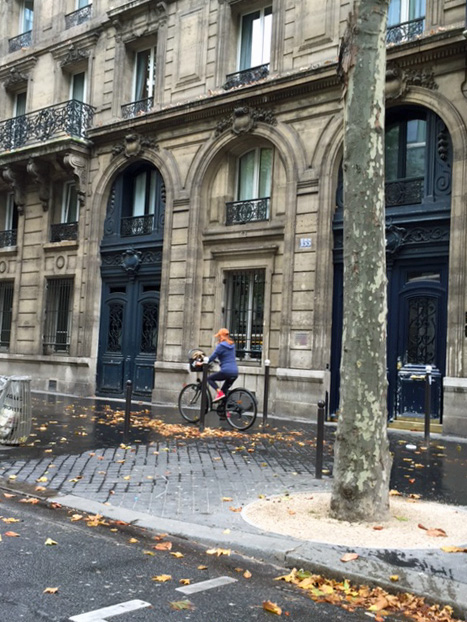 Nancy Fire
Color-coordinated commuting | Rive Gauche, Paris
The vibe around Paris has been a bit more relaxed recently. Each neighborhood has expanded its personality and added a more millennial vibe similar to New York City, where the borders of neighborhoods are blurred with new, innovative shops and restaurants.
One of my favorite neighborhoods to shop over the past 20 years is Le Marais, which is one of the most celebrated neighborhoods in Paris with its countless clothing boutiques, vintage shops, Jewish bakeries, restaurants and museums. A few years ago when the famous Jewish deli Goldenberg's closed, a clothing boutique called Le Temps des Cerises - Japan Rags took over the space, and they've kept the tile facade of the historic deli as well as the name on their awning. I would have loved to see this timeless restaurant survive these changing times, but even in this historic district we're seeing more millennial stores become the new normal. This boutique happens to be next door to one of the Librairie, a gem of a bookstore for finding books on photography, interior design, cooking, architecture and art books for 50 percent off or more.
Finding places like Raw and Hubsy were my first clues that life in Paris was really starting to cater to millennial living and co-op creativity. The food at Raw is both colorful and organic allowing the RAW experience to be all about a new way of eating. The vibe at Hubsy is collaborative, down to earth and ideally located in the heart of Paris, offering unlimited access to three cozy and comfortable workspaces with unlimited food and beverages.
By exploring the streets of Paris a week prior to Maison & Objet, I was able to see the commonality in lifestyle trends at Maison. There is a sense playfulness that infiltrates areas of our work environment and in everyday living, allowing us a more relaxed translation in our lifestyles.
Attention to craft is an everyday occurrence as many retailers in Paris like Le Bon Marche, The Conran Shop and Galeries Lafayette are all honoring local artisans that are crossing arts and crafts with interior design. Many interior designers are focusing on products that improve your quality of life, a sort of simple elegance with a deep awareness of materials.
Check out a few of my favorite decor finds from Maison and around Paris.