4 Statement-Making Kitchen + Bath Design Trends to Try
Tired of neutrals? Our trend expert shares her favorite eye-catching pieces for the kitchen and bath.
Editors' note: Wondering what's new in the world of design? Trend forecaster and HGTV home's design director, Nancy Fire, travels the world to keep her finger on the pulse of what's hot – and she'll be sharing her favorite finds with you all year long! First up: Her top kitchen and bath finds.
Bright, Colorful Appliances
Ranges: They're the centerpiece of the kitchen, so why not make them the focal point? The latest models make a statement with mixed finishes and bright colors, from hot pink and baby blue models to more subdued black, chrome and stainless versions.
Whatever your color preference might be, we can definitely say that appliances have become the "art piece" of the kitchen!
Some might say it's a bit "sci-fi", dramatic or just too contemporary, but the trend this season in 3-D tile and wallboards was showcased throughout the KBIS and IBS Shows in Las Vegas. These 3-D applications were shown as kitchen and bathroom updates to flat tile, wallpaper or paint. Patterns ranged from repetitive geometric to organic wavy lines, and color ran the gamut from pure whites to metallic textures!
I was so happy to see many products both at KBIS and IBS this year digitally printed because these products tend to be more creative; the printing capabilities of digital printing allow you to achieve more detail in your design. The texture in these floor tiles from Bedrosians Tile and Stone are a great example of achieving more detail in your design.
This season I am seeing black, white and gray updated with a creamy taupe accent adding more dimension to the color palette.
Looking for an updated and graphic look in your interiors this season? Ceramic tile is making a trend statement in black and white with a pop of a color or metallic. Hand-drawn and sketchy line graphics create a contemporary and unstructured way to showcase these graphic greats.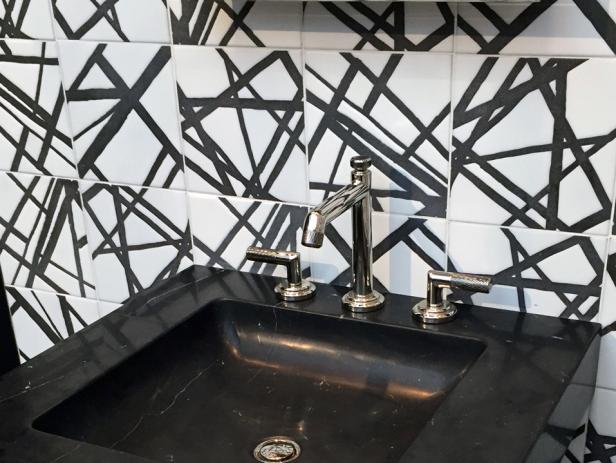 Nancy Fire
Kelly Wearstler for Ann Sacks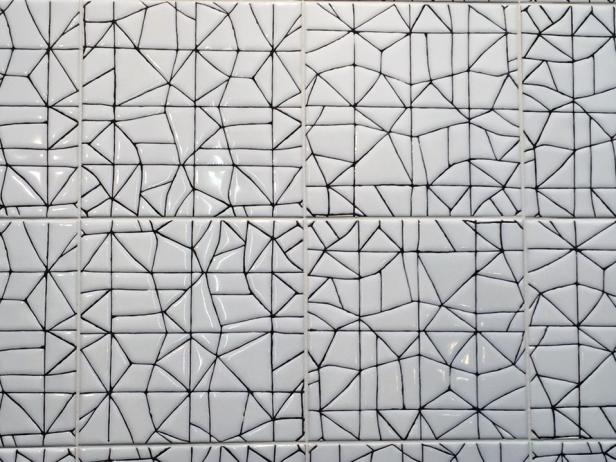 Nancy Fire
Kelly Wearstler for Ann Sacks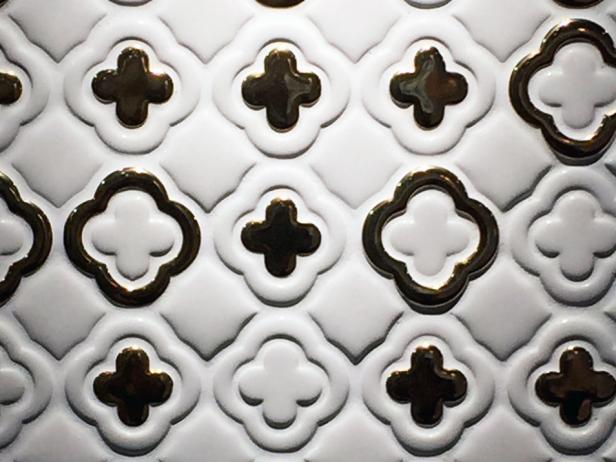 Nancy Fire
Clover by Walker Zanger, Sketchbook Collection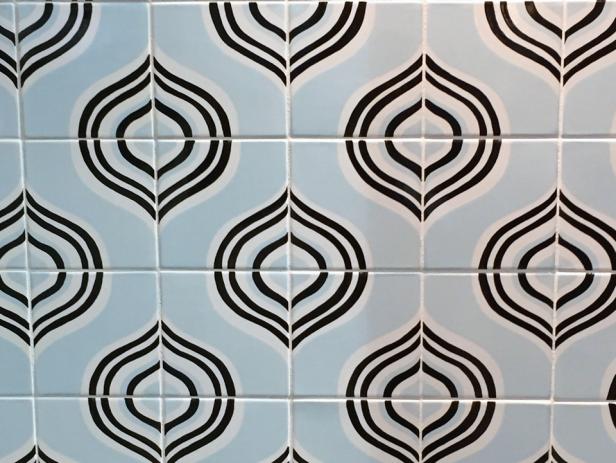 Nancy Fire
Flame Blue by Walker Zanger, Sketchbook Collection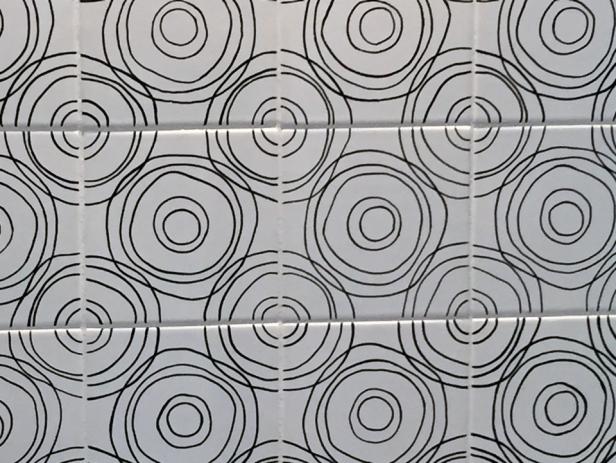 Nancy Fire
Ripple by Walker Zanger, Sketchbook Collection
Kelly Wearstler's tile collection for Ann Sacks and Walker Zanger's Sketchbook collection seem spontaneous and special.
5 More Kitchen and Bath Trends
See more of our favorite finds from KBIS 2016.
Top 5 Kitchen and Bath Trends From KBIS 2016
01:48
Laurie March reveals this year's hottest trends in kitchen and bathroom design.