How to Plan a Major Reno Project Without Going Over Budget
Architect and designer Jeff Troyer offers important tips on how to account for budget-busting remodeling problems.
You've heard the story many times on HGTV: homeowners take on a major remodeling project only to encounter unexpected problems that put them way over budget and and push back the completion date. But that's just part of remodeling, right?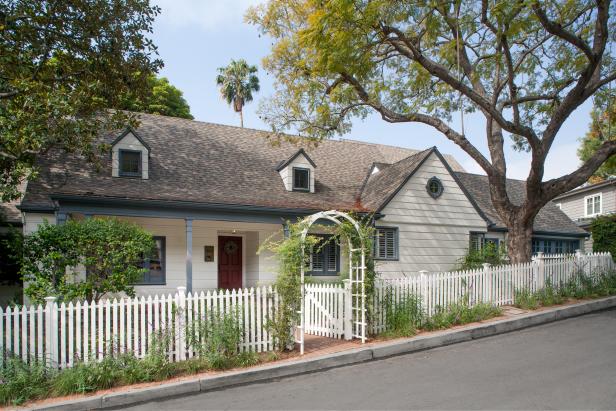 Single-Family Ranch House With Cheerful Exterior
Built in 1938, this single-family ranch house is located in The Oaks, a historic neighborhood in Los Angeles. A picket fence separates the home from the street, thus giving the residents a degree of privacy, while a blue-and-white color scheme keeps the exterior bright and cheerful.
"In order to do the project right and to make it look nice and to make it function well, you first have to focus on the bones of the house to bring it up to date," says Troyer, whose architectural passion lies in making older homes more functional for modern times.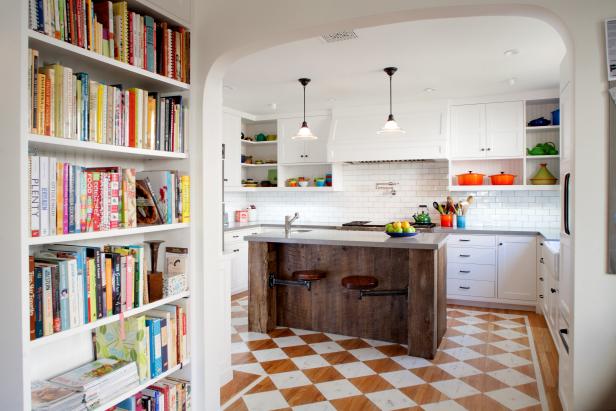 Built-In Bookshelf Houses Cookbooks for Adjacent Kitchen
A rounded square archway frames the spacious white kitchen with a reclaimed wood kitchen island. Just outside the kitchen is a large built-in bookshelf with an extensive cookbook display.
Check Electrical, Plumbing and HVAC
When Troyer first meets with his clients, he does an in-depth inspection of their home's electrical, plumbing and HVAC systems. He finds that while clients put a lot of thought into the finishing touches of a project, they often don't think about the parts that they can't easily see.
"There are a lot of hidden costs in those three items, and you have to take those into consideration before you go into a major project like that," he says.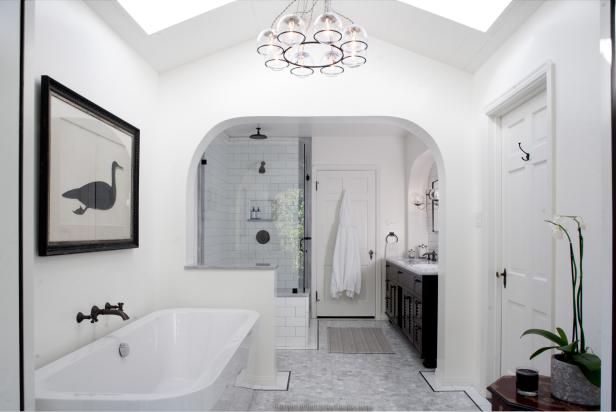 Elegant White Master Bathroom With Relaxing Soaking Tub
This spacious master bathroom features a soaking tub separated from the subway tile shower by a beautiful archway. A chic glass chandelier hangs from the tall ceiling above gray tile flooring. A black vanity offers a dark contrast to the bright space.
Another step that homeowners often don't anticipate is any work needed to bring their home up to current building codes. Not every remodeling project needs these extra improvements, but major projects that require inspections often do.
The code requirements will vary from city to city, adding an extra layer of complication. Troyer's California projects often include work to strengthen structures and foundations to meet seismic codes.
"There's a side of it that when the house is done you don't even see, but there's a lot that goes inside the walls an inside the roof to bring the house up to current code," he says.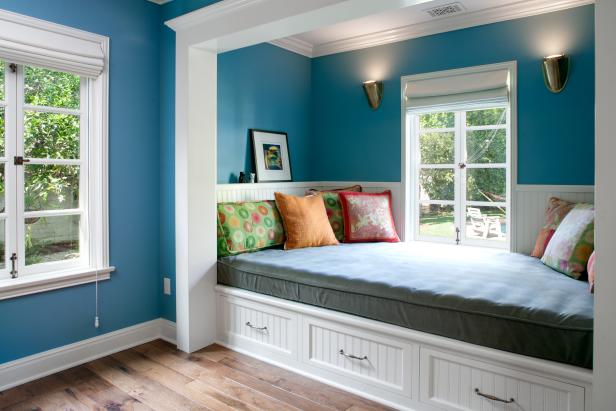 Built-In Daybed in Guest Room Alcove
A built-in daybed was created for the guest bedroom, which has a nice view of the pool. Pull-out storage and wall-mounted lighting keep the floor free of extra furniture and clutter.
Though renovating an older home is more complicated than building a new one, the extra effort is worth it in the end, Troyer says. Older homes usually offer more charm than newly-built homes, and with renovations can be made comfortable and livable for generations to come.
An architect can help homeowners navigate through the trickier parts of renovation and in some cases save them money and headaches in the long run.
"It's very complicated when you're dealing with putting an air conditioning system in an old house, and with all of these other components — it's like a puzzle that has to be put together in the right way," he says. "And that's where the architect's expertise comes into play."