Get Your Game of Thrones Fix With These Luxe Interiors
Can't wait until Sunday to return to Westeros? Check out these luxe interiors inspired by GOT. Plus, find out which Game of Thrones house is the one for you!
The highly anticipated season premiere of Game of Thrones is just days away, which means we've got regal interiors on the brain. Throne rooms, great halls, temples and towers — each space sets the stage for action and drama.
Luckily, we don't need castles to create the look and feel of Westeros in our own homes. Here are five rooms that feature the same styles as popular locations from the show.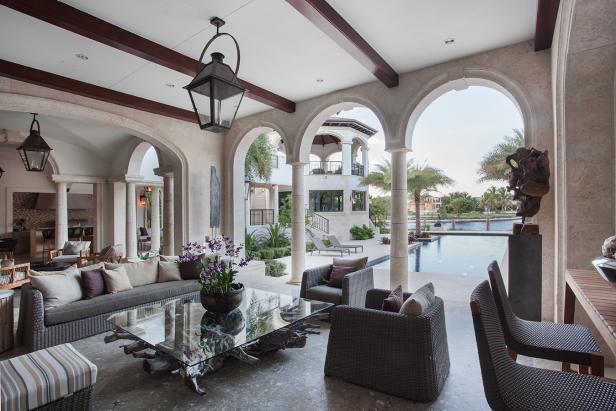 Mediterranean Outdoor Space with Arches, Beamed Ceiling and Stone Floors
Wooden ceiling beams and handmade copper lanterns break up the concrete facade in the al fresco living spaces. One-of-a-kind pieces, such as tree trunk bases, avoid the matchy-matchy look and add unexpected elements. Floor inlays of grey shell stone add texture and ground the furniture.
This luxurious Mediterranean sitting room by Bea Pila definitely seems like something you'd find in Braavos, the city across the Narrow Sea. The stone arches open the space to a poolside view, while the dark color palette creates ample visual interest.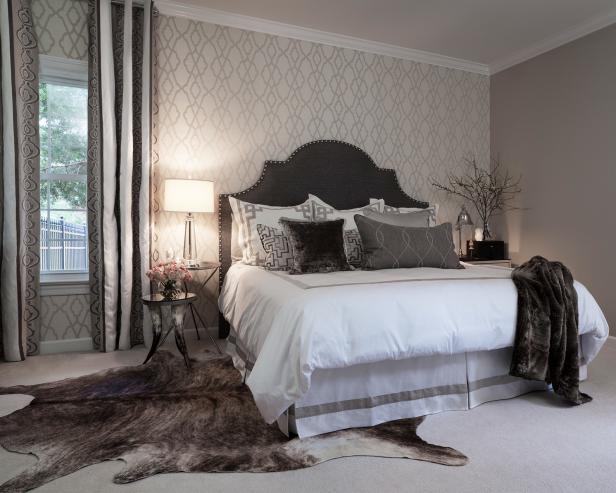 Transitional Neutral Bedroom With Graphic Accent Wall
An accent wall with neutral patterned wallpaper adds a subtle graphic touch to this monochromatic master bedroom. The animal skin rug and charcoal-colored headboard create drama in the transitional space.
With gray walls and a faux wolfskin rug, there's no question that this transitional bedroom by Beckwith Interiors belongs in Winterfell. The neutral pattern of the accent wall seems, perfectly enough, reminiscent of snowfall. Winter must be coming.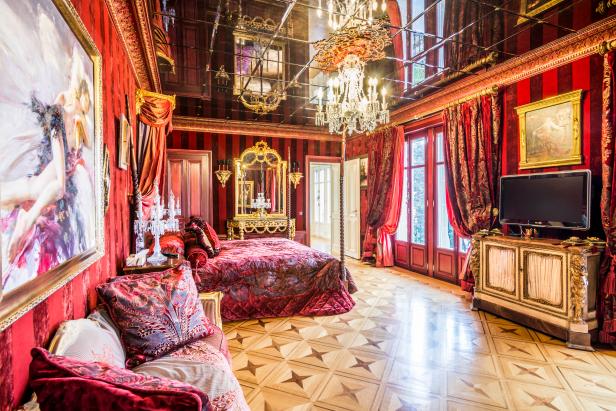 Red Striped Victorian Bedroom
With decadent cabaret style, this Victorian bedroom shows off rich red striped walls and mirrored ceiling tiles. The furnishings are layered in sumptuous fabric and crowned by a sparking crystal chandelier.
CI Exclusive Properties, a member of Luxury Portfolio International
Seeped in crimson and gold, this Victorian master suite by CI Exclusive evokes thoughts of The Red Keep — and, by extension, King's Landing. A crystal chandelier, mirrored ceiling and rich velvet fabrics add a luxurious touch that any member of House Lannister would love.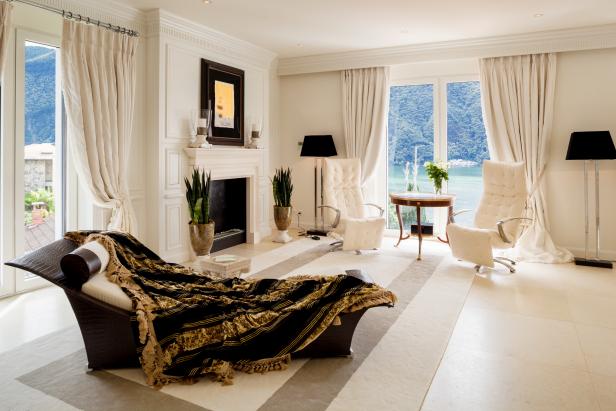 White Sitting Room With Contemporary Chaise
Traditional elements mingle with contemporary accents for a collected, eclectic look in this sitting room. An area rug and a plush, black and gold throw warm up the white space.
WETAG Consulting, a member of Luxury Portfolio International
The city of Meereen has undergone drastic changes in the last season of GOT, experiencing both liberation and rebellion under Danaerys' rule. Thus, a mix of traditional elements and contemporary accents make this sitting room a fitting yet sophisticated homage to the city.
With eight black leather chairs and a heavy wooden table, this dining room from Vanessa DeLeon boasts the same unexpected drama as Castle Black. Candle-like light fixtures complete the solemn look.
Which Game of Thrones House Do You Belong In?