Designer Interview: Kapito Muller Interiors
Meet this classic-yet-trendy design duo.
Do you crave home design that's elegant and classic while still trend? Check out HGTV favorites Alyssa Kapito and Vivian Muller for fresh-yet-timeless designs.
Alyssa's work designing boutique hotels and Vivian's eye for contemporary design combine to make spaces that are full of Instagram-worthy vignettes. Can you say #shelfie?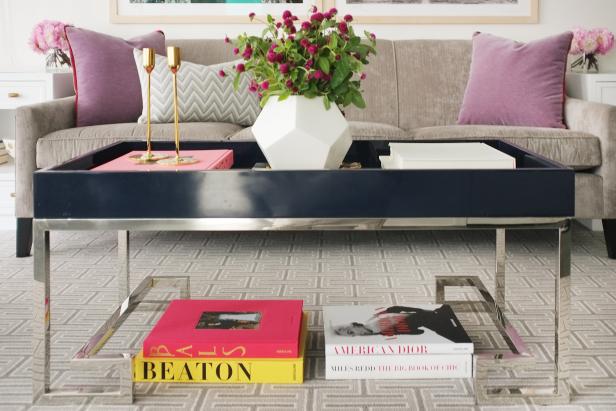 Lacquered Coffee Table With Chrome Legs
The coffee table's chrome legs mimic the Greek key pattern of the carpet––a subtle but chic detail that doesn't go unnoticed in the stylish room.
We wanted to know more about this dynamic duo, so we sent them our trusty Design Happens questionnaire. See their revealing answers below!