Designer Interview: Jennifer Jones of Niche Interiors
Why do we love Jennifer Jones' design work? Think classic spaces with colorful, modern touches and lots of pattern.
A long-time favorite designer of the HGTV editorial staff, Jennifer Jones of Niche Interiors creates spaces that are practically overflowing with modern details, like fun wallpaper, bright tile and brilliantly-mixed patterns. The best part? Her spaces bring in these details while still remaining comfortable and livable — a winning combination in my book!
Even though designing a nursery isn't in my (immediate) future, I'm obsessed with this sophisticated little boy's room — it's fun and colorful, yet anything but juvenile. And that wallpaper? Amazing.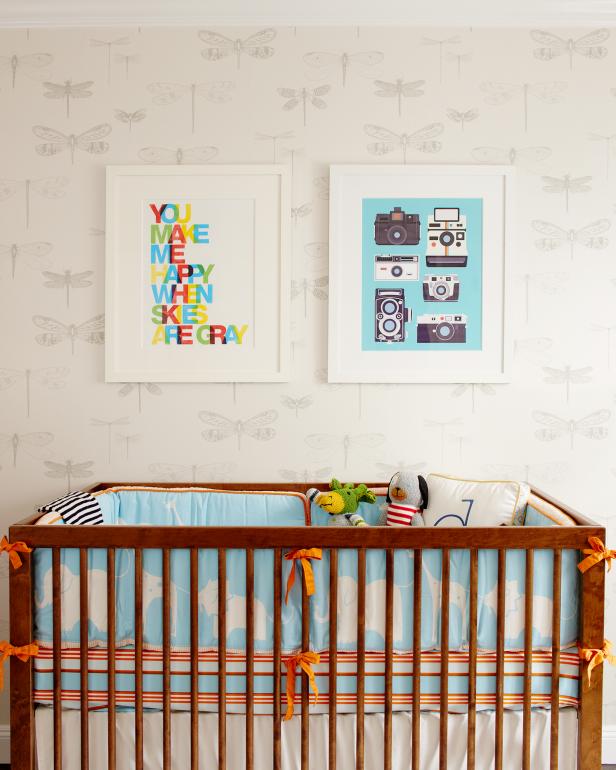 Multicolored Nursery With Dragonfly Wallpaper
Bright colors and cool graphic prints make a whimsical wonderland out of this nursery. Dragonfly wallpaper decorates the wall behind the crib and is a subtle backdrop for the rainbow artwork and bed linens.
R. Brad Knipstein Photography
We already love her designs, but we wanted to know more about Jennifer, from her favorite color to her design pet peeve. See her fun answers to our Design Happens questionnaire.