18 Cozy Winter Throws You Can Buy Right Now
From faux fur to cable knit, we've got our favorite cold-weather blankets to cozy up with this winter.
As the temperatures begin to drop, I get laser focused on one of my favorite decor accessories: cozy throws. My obsession with blankets is only slightly more serious than my obsession with throw pillows, but basically I need an intervention on both fronts.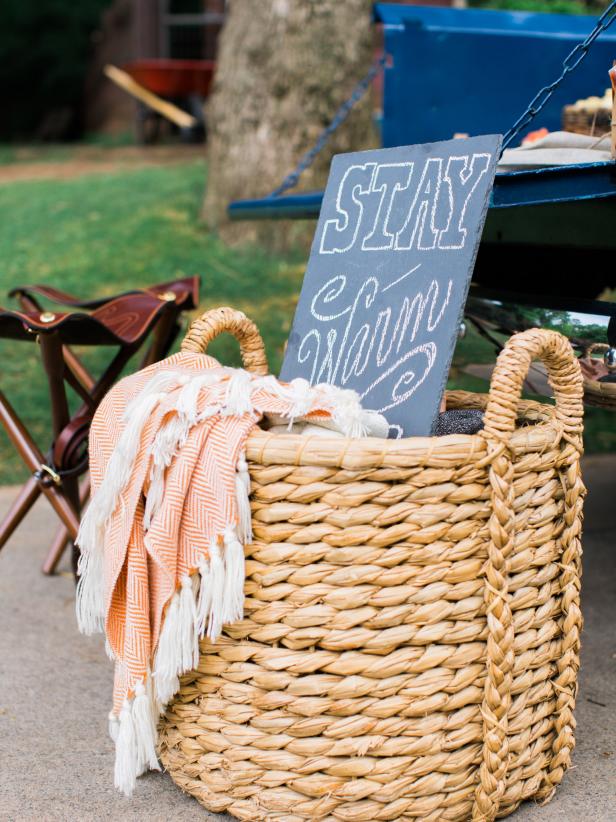 Basket of Blankets
As the sun goes down at the stadium, temperatures can drop drastically. Keep your guests warm and comfy with a basket filled with woven throw blankets. In addition to adding comfort, blankets offer another opportunity to work your team colors into the party.
Flynnside Out Productions
Thankfully I was able to channel my love for throws into a roundup of 20 of my favorites, for all types of budgets and design styles.
I consider plaids and stripes to be the most classic of all throw categories. (Though classic definitely does not mean boring.) These throws work particularly well with a more masculine design scheme or a chic, ski lodge vibe. But they're all so versatile, they would look beautiful in almost any space.
Faux fur throws can immediately up the glam factor in any space. They tend to come in a variety of neutral color schemes (to mimic the look of actual fur), so these throws are all super versatile and work with a number of looks.
In addition to keeping a faux fur throw in a living room, I love to bring them into bedrooms in the winter months. (Think draped at the end of the bed!)
Don't be afraid to step outside the box with patterned throws. These accessories are the perfect way to add a pop of color to a more neutral room or simply liven up a space. Sometimes I like to keep bright, punchy throws to specifically go with different linen sets.
Knit throws are one of my favorite ways to add a good dose of texture to a space. Similar to your favorite cold-weather sweaters, you can find them in varying levels of coziness or in cashmere if you want to add an extra level of luxe. These tend to go well with almost all design schemes and are a great choice if you live in a colder climate.
Knit throws sometimes need to be dry cleaned or hand washed, so be mindful of that if it's something you'd like to avoid.