7 Unexpected Chandeliers That Steal the Show
Here's proof that taking a lighting risk is totally worth it.
If you feel like you keep seeing the same chandeliers over and over again, you're not alone. Those classic crystal-heavy chandeliers, which tend to be influenced by Victorian style, are hard to escape. Unfortunately, they don't work in every home. Don't get me wrong, there's always room for a little sparkle, but large-scale chandeliers can overwhelm smaller spaces and often feel at odds with modern furnishings.
So, if you're ready to think outside the expected but still want some type of chandelier, these unexpected options are for you.
1: Wine Bottle Chandelier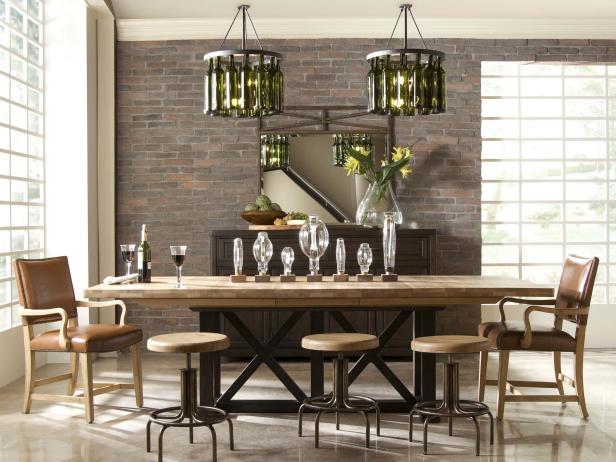 Urban Dining Room With Exposed Brick Walls and Wine Bottle Chandeliers
Exposed brick and enormous windows provide an urban backdrop for this dining room. A mix of seating around a long, wood dining table creates a casual atmosphere. Overhead, pendants made from repurposed wine bottles enliven the room both day and night.
Instead of just tossing your empty wine bottles, incorporate them into your home with a streamlined chandelier like this one. The finished product is a stylish, personalized piece that few others will have.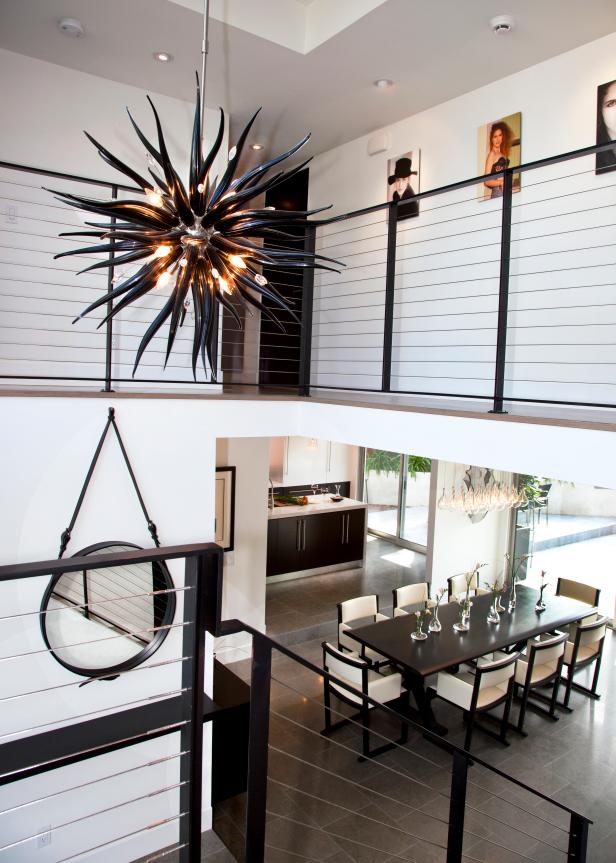 Stairwell With Eclectic Chandelier
This open stairwell becomes an art gallery of sorts showcasing a collection of photographs and an exotic chandelier.
Add a little gothic glam with a glossy black piece that evokes the artistic style of modern sculptures.
Colorful, quirky and completely original, these birdcage chandeliers are impossible to ignore.
4: Gold Hula-Hoop Chandelier
At first glance you'd have no idea this trendy piece is made out of hula-hoops, thanks to the luxe gold color and simple shape.
Bring the outdoors in with an earthy chandelier made out of twigs. Adding twinkle lights gives the piece an ethereal twist.
Being a fan of rustic chic style doesn't mean you have to forgo decorating with chandeliers. This antler-inspired option lets you stay true to your tastes while getting in on the chandelier game.
Committing to a chandelier doesn't mean you have to give up the warm glow of your candles.This candle-heavy piece gives you the best of both worlds.