6 Things You Need for the Ultimate HGTV and Chill Session
Grab a blanket and curl up with our guide to the ultimate HGTV viewing sesh.
We see you out there, citizens of the Internet, all you singles trying to #Netflixandchill your way to a long-term relationship. If #Netflixandchill is how you snag a bae, then #HGTVandchill is what happens when you graduate into adulting together. The folks at ATTN: coined this idea and we're totally on board.
Before you embark on your #HGTVandchill session, however, make sure you have these essentials on hand.
1: A comfy couch. No chill can be had on a stiff sofa. You want a couch that's so soft that it swallows you whole. These oversized sofas are a good place to start.
2: A cozy blanket. This is especially useful if your couch is so heavenly that you don't want to leave it to adjust the thermostat. Plus you might miss the moment when that couple on Love It Or List It chooses to list it. You totally called it. Impress your significant other with your DIY skills with this pom-pom blanket.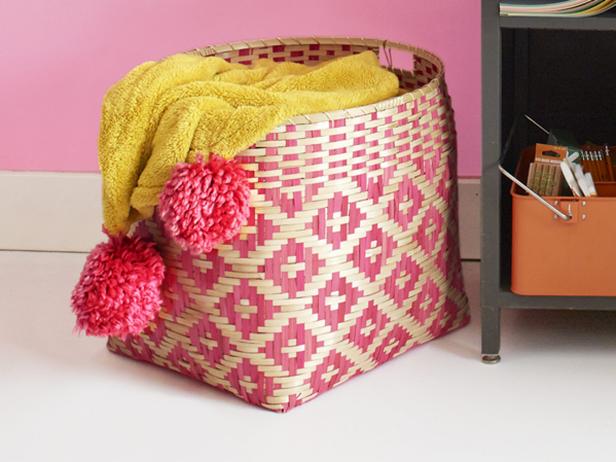 DIY Pom-Poms Add Pizzazz to Store-Bought Blanket
Grapefruit-size yarn pom-poms, which crafter Mandi Gubler made herself and attached to the corners, customize this lime green blanket from Target. Check out HGTV Magazine for detailed instructions on this project.
3: An epic media room. Not everyone has an Island Hunters budget when it comes to your home, but we can dream. #HGTVandchill reaches its peak when you can hide away for hours in a lavish media room like one of these.
4: Snacks. If your stomach is rumbling too loudly, you'll miss the punch line of Chip's jokes during Fixer Upper reruns (new episodes on Dec. 1! Finally!). This maple chili popcorn tastes like fall and will keep you nice and full. Hungry for more? Try these oh-so-comforting snack recipes.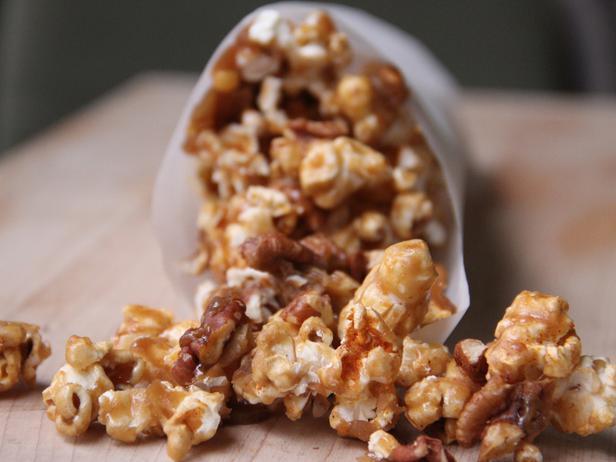 Maple-Nut Popcorn
The sweet-and-spicy snack mix is seriously addictive. Place bowls of this nutty mix around your holiday party and watch it disappear. Get the recipe.
Courtesy Kelsey Nixon, 2012 CookingChannelTV.com
5: Cocktails. Coffee cocktails in particular have that magical abilty to warm you and wake you at the same time. Caffeine + booze + HGTV marathon = lazy bliss.
6: Tech. How can you tweet along with your favorite HGTV hosts without a smartphone or tablet at the ready?
Chime in: How do you #HGTVandchill? Tweet us @HGTV!