7 Items as Easy to Lose as the iPhone 7 AirPods
Plus, solutions for keeping track of them.
Apple's big announcement at its annual press event sent the Internet into hysteria when Tim Cook announced the iPhone 7 would no longer feature a headphone jack. Instead, a set of wireless EarPods (dubbed AirPods) will replace the traditional corded variety. To be fair, the new iPhones will come with a converter for auxilary cords and audio accessories, but that's just one more thing to keep track of, right?
I mean, I can barely find a bobby pin when I need it, much less tiny earbuds to use when I work out. Wise Internet users pointed out that the size of AirPods makes them particularly prone to getting lost, which got me thinking about other items I always struggle to find...
But really, WHERE DO THEY GO?!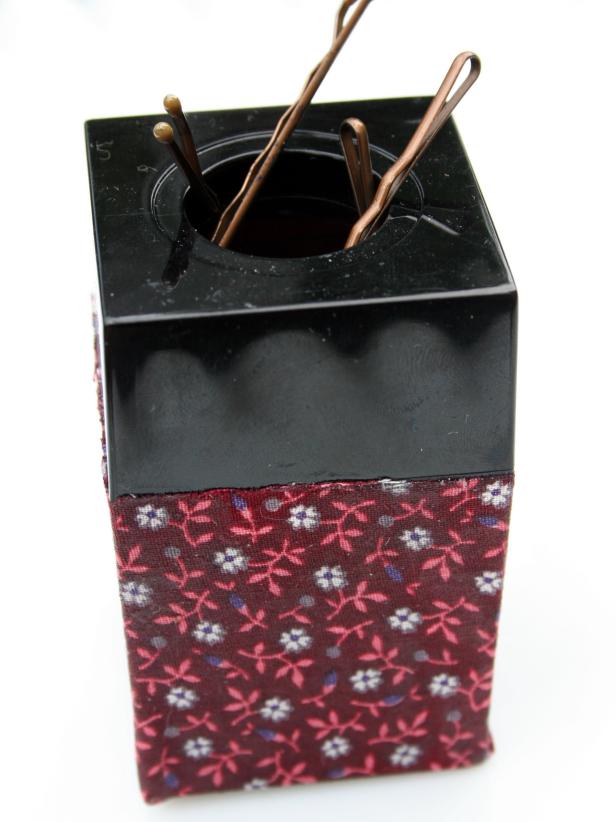 From the Office to Your Hair
Raid your desk for an everyday office supply that will make it easy to have hairpins on hand for your next updo. A paper clip holder makes a clever magnetic container for storing bobby pins. Add fabric to the outside of the paper clip holder using Mod Podge. Then, simply wrap the fabric around the container like and cut to fit.
Photo courtesy of Kitty Vogt
I swear, I took it off my wrist for one second, and now it's just gone.
Confession: They're usually already on my head or in my purse.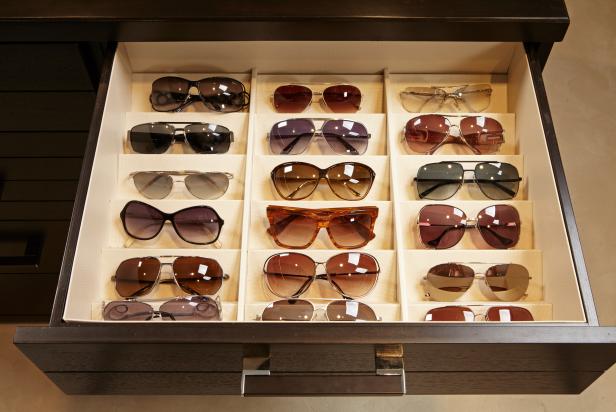 Sunglass Storage
A specialty drawer insert cushions sunglasses and keeps them from scratching.
Solution: Create a designated spot for them, like a hook next to the door, or put them immediately in your purse or in a compartment in your car. If you want to display your collection, hang them on a hanger on the wall, string them across an empty picture frame or place them in a transparent box on your dresser.
It'd be great if my sock drawer magically replenished itself.
Solution: Either count your loses and put the remaining sock to use as a cleaning rag or create a "missing sock" station so you'll know where the match is if you ever find the lost sock.
Tell me I'm not the only one who frequently loses earring backs, tiny rings and necklaces.
Solution: Picture frames, window shutters and even teacups keep jewelry organized and in sight. If you're not a DIYer, stack rings on an adorable ring holder, display necklaces on a coat rack and hook matching earrings together in a pretty dish.
Except for losing my phone, this is the most terrifying thing to misplace.
Solution: Magnets are your best friend when it comes to key storage. Place a magnet behind a light switch faceplate and simply hang your key ring directly on the faceplate next to the front door. Watch the video above for more tips.
I'm pretty sure the couch eats them.
Solution: Create a remote control caddy for the couch, or place a box or tray on the coffee table to keep them corralled in one place.