Sniff, Sniff: Have Your Spices Gone Bad?
Put down that spice and step away from the oven. This simple test will show you exactly which spices to keep and which ones need to go.
When you think sniff test, you might not immediately think of spices. However, despite what you may have heard in the past, those once-fragrant spices do have a limited shelf life. Eating old spices certainly won't hurt you, but it might hurt your credibility as the turkey goddess or the pumpkin pie master. After all, is a pumpkin pie with tasteless pumpkin pie spice really a pumpkin pie at all? We think not. But don't worry! We're here to help maintain your well-deserved title and make sure your Thanksgiving meal goes off without a hitch.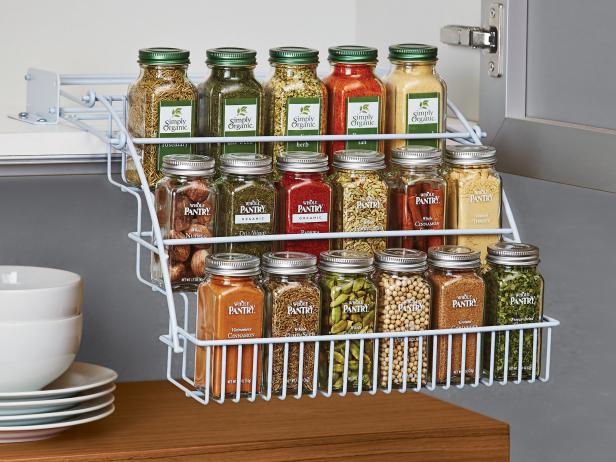 Pull-Down, Three-Tier Spice Rack
The most frustrating part of storing spices? Not finding what you need when you need it. This three-tier wire spice rack from The Container Store fits neatly inside a cabinet and pulls to eye-level when you're ready to cook. Mount it on the inside of a cabinet for effortless spice hunting.
So how can you tell if your spices need to be replaced? Well, just open them up and take a sniff. Are they as fragrant as ever? Great—those can go back on the shelf. If they no longer smell or if the color has faded, it's time to give them the boot.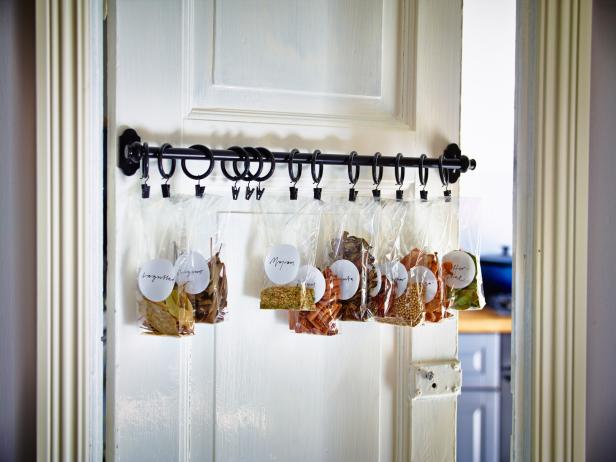 Spice Storage Rail on Pantry Door
Do you buy your spices in bulk? You might prefer hanging them for a whimsical display. Repurpose a small window treatment rod or use this Fintorp IKEA rail and Syrlig curtain clips to get the job done. Mount on the back of a pantry door to keep spices cool and dry.
As a rule of thumb, most ground spices will last for about six months. Whole spices last much longer and are generally fine for up to five years. But to give them an extra kick, try toasting them before you grind them. That will enhance the flavor, making them better than ever! To keep spices fresher longer, be sure to store them in a dark place, since light can accelerate the expiration process.
With the holidays coming up, it's a great time to check out all your spices before the cooking commences. It shouldn't take too long, and with families to feed and mothers-in-law to impress, this is definitely a better-safe-than-sorry situation. No sub-par dishes for you!