Countdown to Summer: Easy Outdoor Updates to Do Now
Simple ways to get in the summer spirit.
Summer is coming. Well, not for another month, but, we all know that Memorial Day (unofficially) kicks off the season of lazy days, pool parties and tropical cocktails. Which is why this weekend is the perfect time to prep your outdoor space for barbecues, alfresco gatherings and relaxing evenings on the porch. These simple DIYs, hacks and project ideas will get you and your outdoor space ready for warmer weather.
Freshen up interiors and exteriors.
Since summer doesn't officially begin until June 21, you have plenty of time to finish up these projects before the heat becomes unbearable. Over the next few weeks, spruce up the guest bedroom, switch the direction of ceiling fans and wipe down outdoor furniture. Here are 9 more things to do before summer.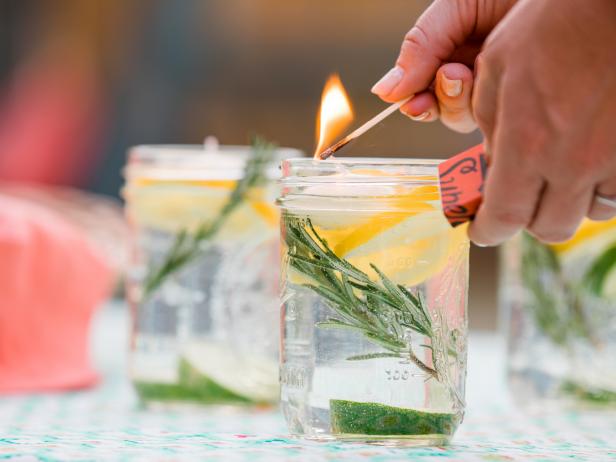 Party Hacks Every Parent Should Know
BUG REPELLANT LUMINARIES If the idea of dousing your yard in bug spray before a kids' party just turns your stomach, whip up a few of these luminaries to keep mosquitos from crashing your party. Place a few slices of lemons and limes along with sprigs of rosemary into a jar of water, then add several drops of essential oil. We recommend citronella, lemon or lavender! Top with a floating candle and you're good to go!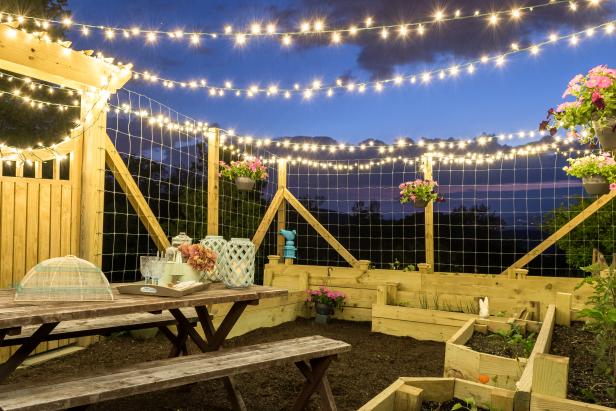 Raised Bed Garden at Night With String Lights
An unused area in the yard was used to create a large raised bed garden. Varying heights were used to accommodate root systems of different kind of plants, and to create visual interest. The addition of string lights makes it a wonderful "room" in the evening for cocktails under the stars.
Make an outdoor bar and planter for less than $100.
You only need four items and a little bit of outdoor space to make this rustic bar. Here's how to do it.
Adopt theses camping hacks — ASAP.
Going camping for Memorial Day weekend? You need to see these hacks. From breakfast in bottles to a six-pack carrier serving as a utensil carrier, these tips will get you through many cookouts and camp-outs.
Phew! Now, treat yourself to a refreshing wine slushie.
Wine Slushies Two Ways
01:01
Get two recipes for yummy wine slushies that will instantly cool you off.
Want even more inspiration? Get easy projects and decorating ideas from our newsletter. Sign up now!