5 Pantry Basics You Can Actually Clean With
We tested the top ways to clean with food, with surprising results. 
I'll be the first to admit I don't have a fully-outfitted cleaning arsenal. What I do have, though? A well-stocked pantry. Luckily, a few pantry basics and some elbow grease is all you need to tackle tough stains. Plus, these all-natural cleaners are 100-percent food-safe, because they're, well...food! Take a look at our favorite ideas right here:
We're sorry, there seems to be an issue playing this video. Please refresh the page or try again in a moment. If you continue to have issues, please contact us here.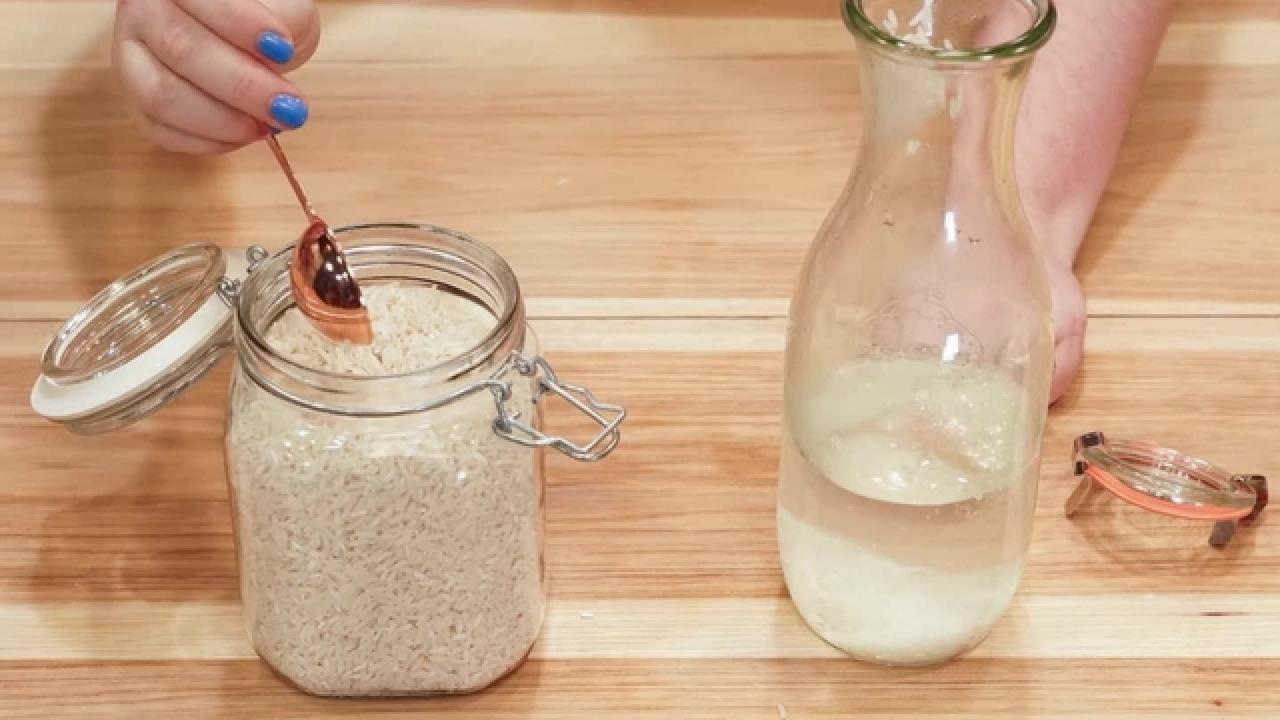 Lemon + Salt = Cutting Board Cleaner
Have an extra lemon half? Clean stubborn stains from a wood or plastic cutting board (or just keep it in tip-top shape) with a quick lemon-salt scrub. Dip the lemon in coarse salt, then scrub, scrub, scrub. The salt acts as an abrasive to scrub off tough residue, while the acidic lemon helps lighten up spots and leaves the board smelling fresh. Let the lemon-salt mixture sit for about 20 minutes, then rinse and finish with mineral oil.
Walnuts = Wood Scratch Saver
This trick is so simple, it almost seems like magic. To fill in scratches and scuffs from pets and wear-and-tear, just rub a walnut on the blemish and watch it disappear! The walnut fills in the crack, while the walnut oil adds a glowing sheen. Brush off the residue with a soft cloth.
Baking Soda + Oil = DIY Goo Remover
Store-bought goo remover features a heavy-duty degreaser, but it's easy to make your own version from all-natural pantry basics. The formula: 2 tablespoons oil + 3 tablespoons baking soda. Rub it on with a soft cloth to vanquish glue spots on jars or candle holders.
Ketchup = Brass and Silver Polish
Ketchup as a cleaning supply? It's true! The acid from the tomato and vinegar help it counteract grime on brass, silver or copper. Rub onto metal objects with a soft cloth, let sit for 10 minutes, then rinse and buff for a like-new shine. (Note: Set a timer — leaving on the ketchup too long could damage your metalware.) For small items like silver rings, simply squirt a little ketchup on top, time and rinse. Ta-da!
Rice + Vinegar = Bottle Cleaner
Vases and bottles are notorious for having those maddening spots of residue you just can't get to. The solution: Add some vinegar to your vase or jar, add a tablespoon or two of rice, then shake, shake, shake! The rough ends of rice kernels act as a scrubber, whiile the vinegar removes filmy residue. Good as new!