The Danes brought us hygge, and now the Welsh bring us cwtch. Meet the hottest new design and lifestyle trend you've never heard of.
Just when we we think we're getting the hang of the Danes' take on creating a cozy lifestyle in your home, hygge, there's a new player on the scene: cwtch.
Cwtch, which rhymes with "butch," is a Welsh word that loosely means to cuddle. Much like hygge, cwtch has inspired a warm, comfy approach to design and entertaining that's hard to resist. It's all about a magical, warm state of mind that taps into our emotions and desires to create a truly welcoming home.
Intrigued? If you're ready to get some cwtch in your life, keep reading.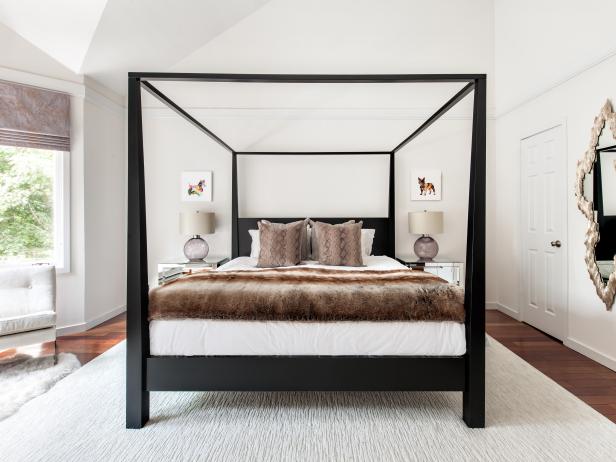 Transitional Master Bedroom With Black Canopy Bed
A modern black canopy bed grounds this all-white space with a lofted ceiling. The faux fur throw, snakeskin printed pillows and a textured area rug bring tactile warmth and dimension. Symmetrical bedside vignettes look clean, classic and sophisticated.
Think wool, cashmere or faux fur blankets and throws. Even a warm pair of socks will do. The idea is to choose items that are soft and comforting.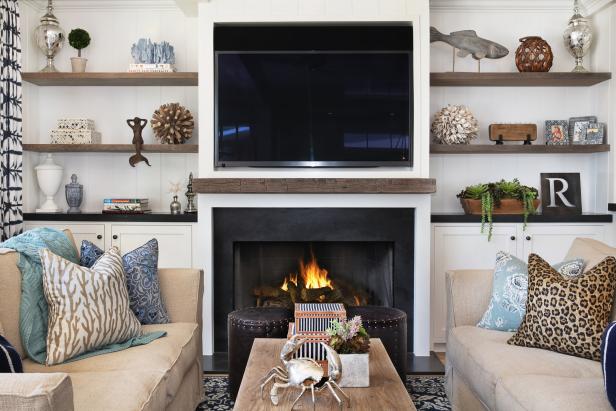 Neutral Coastal Living Room With Fireplace
On either side of the fireplace, built-in shelves become the perfect home for a collection of ocean-inspired artwork, photos and a planter. The light colored wood matches that of the mantel and the sofas to create a unified look.
Photographer: Jeri Koegel
The warmth from a fire on a cold night will always evoke those same cozy feelings we all love to experience. Even the crackling noise the fire makes as it burns can feel soothing for some of us.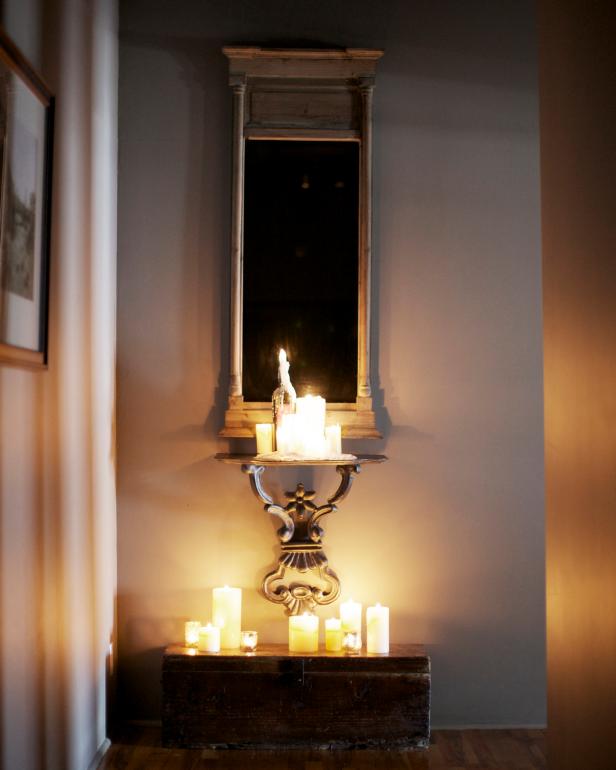 Distressed Mirror in Rustic Entryway
Amazing architectural details and great bones call to be enhanced with rich industrial finds mixed with eclectic, modern touches.
If you don't have a fireplace, consider burning some candles instead. Choose scents that you love with fresh, inspiring smells (bergamot, vetiver and mint are all good choices).
Add dimmers to your light switches, so you can turn down the lights to set the mood. If you can't install dimmers, choose softer light bulbs for your lamps.
Cwtch is all about feeling safe and secure at home. So choose some quotes that speak to you, and frame them as art. Keep them in spots where you can easily see them, and take advantage of the daily inspiration they offer.
Bake some bread, and let the delicious scent waft throughout your home. The smell of freshly baked cookies also does the trick, and you can enjoy eating them with your friends and family. Create traditions with your loved ones and share experiences that bring you closer together.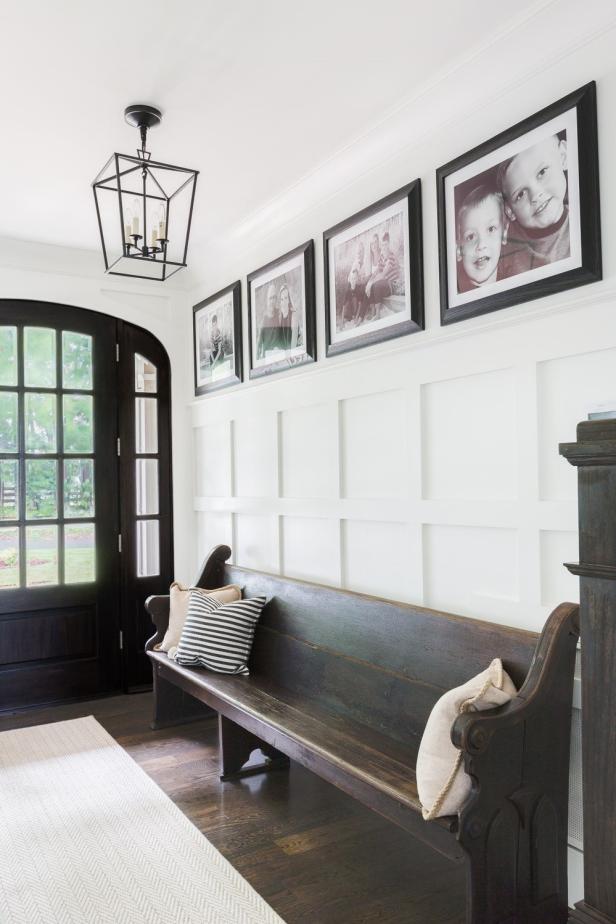 Country Foyer With Pew Bench
In this pretty foyer, a reclaimed antique church pew feels fun and even a touch modern with a black-and-white striped pillow and a row of black-and-white family photos.
Display photos of your loved ones to help create a warm and safe space in your home. Rather than putting them up on shelves where you can't see them, consider displaying them in spots where you're sure to see them every day.
Start a Monthly Dinner Party
Why not start a monthly tradition where you invite all of your friends over on the second Saturday of each month? Make it a potluck, and have everyone bring their favorite comfort food. Creating regular touch points like this with your friends will keep you all connected. You can even add couch cuddle time at the end of the dinner if you want to get real cwtchy.