HGTV Magazine: July/August 2014
The online content from the July/August 2014 issue of HGTV Magazine .
Jonny Valiant (styled by Elizabeth Demos)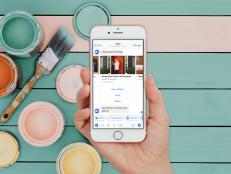 Let Hazel, your new personal style assistant from HGTV, provide you with inspirational photos and tips to start whatever design project you have in mind! No download required — just strike up a conversation with Hazel on Facebook Messenger.