Repair running toilets and save hundreds per year.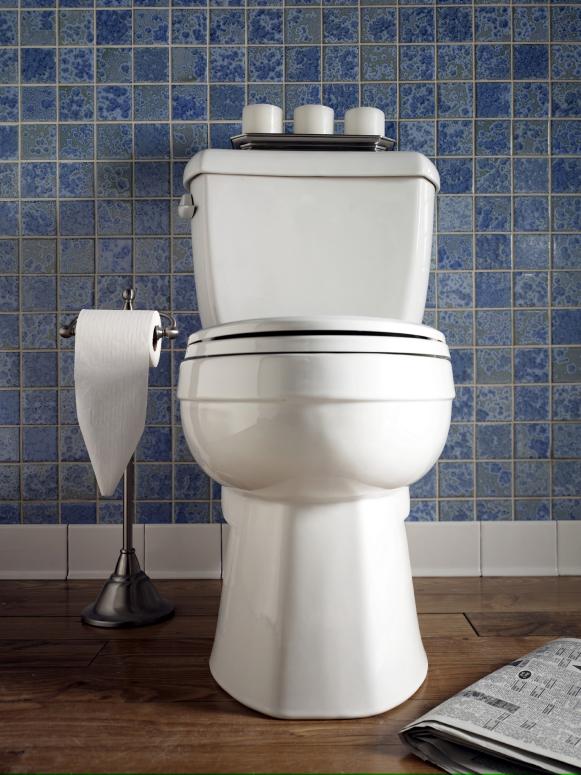 Fix a Running Toilet
If your toilet is running water nonstop, it's a must-fix situation or else your water bill will wash you away. So it's a good idea to get acquainted with what you see when you lift the top of the toilet tank (it's called the flush valve assembly, by the way). Sometimes the fix is as simple as repositioning a part of the assembly, but if that doesn't solve your problem, you may need to replace it.
©iStockphoto.com/MilesSherrill
All Sergio and Dawn Garcia had to do to become homeowners was get married. They received a Tudor as a wedding gift. But dealing with some of the home's quirks isn't quite a honeymoon. They've asked home inspector Rick Yerger for help.
A running toilet is more than just a minor inconvenience. It can waste hundreds of gallons of water a year, flushing your hard-earned money down the drain.
The flush valve assembly in a toilet tank is a fairly simple mechanism. When the toilet is flushed, a rod pulls the attached chain, which opens the flapper. That allows the water to escape the tank and flush the bowl. After the tank empties, the flap closes, the inlet valve begins refilling the tank. The float ball senses when the tank is full and the water stops flowing. If water keeps seeping out after the tank is refilled, here are some ways to put an end to wasted water.
First, check the guide rod or chain to make sure it is unobstructed. If the rod is bent or the chain links are twisted just straighten them.

Lift the float ball. If that stops the water from running, try to adjust the float arm to get the right buoyancy.

Lift and adjust the flapper. Check for any blockages and gently clean the seat and the rim.

If the toilet is still leaking water, it may be time to replace the entire mechanism. Easy-to-install kits are available at hardware stores.