7 Storage Hacks That Make Holiday Clean-Up So Much Easier
7 Holiday Storage Hacks
01:00
Take the stress out of storing holiday decorations with these easy tips.
Put household items like egg cartons, paper towel rolls and plastic cups to use after the holidays. Watch the video above to see how to organize and store holiday decor.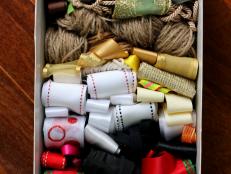 Start out the new year with a hassle-free holiday breakdown.