How to Clean Your Bathroom in 5 Minutes
A Clean Bathroom in 5 Minutes
01:52
Our tips take your bathroom from disastrous to delightful in five minutes.
Doing just a few simple tasks can really improve the state of your messy bathroom before guests arrive. Watch the video above to see how to clean up in a jiffy.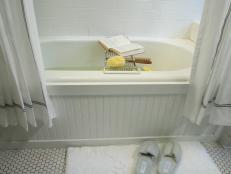 Scrub-a-dub-dub, it's the perfect time to sanitize that dirty tub.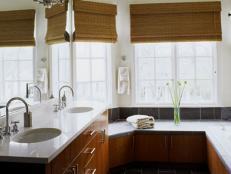 Professional organizer Linda Koopersmith walks through bathroom organization, from the countertops to the shower. Follow these 6 simple tips for a clutter-free bathroom.