Go Behind the Scenes of John Colaneri's HGTV Magazine Shoot
Get a behind-the-scenes look at this HGTV star's stunning home.
We take lots, and we mean LOTS, of pictures during photo shoots for our house tours, and only a small fraction (the best of the best!) make the final cut, earning a spot on our pages. With no room to share all those amazing images from our archives, we thought you deserved a little behind-the-scenes look.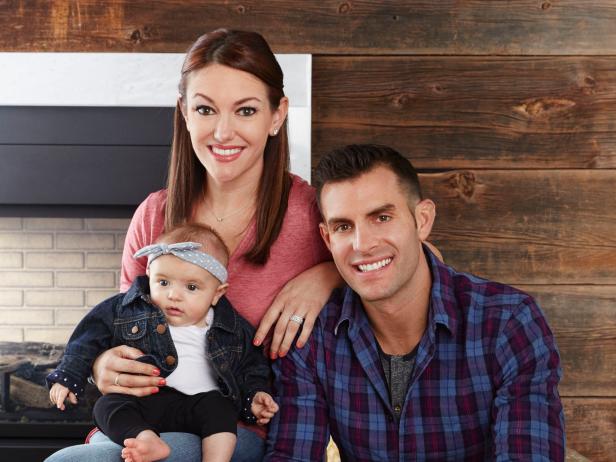 John Colaneri's House Tour
Take a look inside this HGTV star's expertly designed home.
David A. Land (Styled by Christina Wressell)
John Colaneri, one half of the handsome, wow-they-can-do-everything Kitchen Cousins (alongside Anthony Carrino), took us through his stunning home in Ramsey, N.J. Taking his own advice from years of on-air renovations and makeovers, he created the gorgeous space to share with wife Jennifer and daughter Lilyan Belle. Take a look at some of the details (found exclusively here) that make John's home so special.
East Coast(er), West Coast(er)
Native to New Jersey, John is loyal to his East Coast roots, but his love of travel (work keeps him busy!) has him spending lots of time on the West Coast, too. "Especially with the new show, America's Most Desperate Kitchens, I'm everywhere!" says Colaneri. The two sides meet on this fun drink coaster set on this living room coffee table.
North Jersey is just a hop, skip and a subway ride to Brooklyn, and this pillow on the living room's chaise sofa, is a nod to that. The borough is a lively mix of new and old elements, much like John's "rustic contemporary" design style.
You can see several different patterns and textures in every square-inch of the living room. A yellow leather pouf, patterned armchair with similar yellow piping, and plush over dyed area rug show off a few of these masterful mixes.
With the exception of a saturated fuchsia rug (pick up the October issue to see it) John and Jenn's master bedroom is a sea of calming neutrals—perfect for a peaceful slumber. A highlight of the space—the custom barnwood panel behind the bed.
Lily (short for Lilyan) was named after Jenn's grandmother Lillian. "We put a spin on the spelling to give it a contemporary feel," says John. The proud parents spend lots of time with their sweet daughter in her nursery. This quiet spot is just right for a soothing rock before bedtime. This pink pouf is the same style as the yellow version in the living room, and the patterned wallpaper is from HGTV HOME.