HGTV's Fixer Upper Tips: Midcentury Modern Bedroom
Love this midcentury 'Fixer Upper' makeover? Get Joanna's tips to create the look at home.
When we walked into this 1950s house, we gave its lack of style a name: Messy Midcentury Modern. More than messy, though, the bedroom was a blank slate. We filled it up with personality and gave it a retro look to match the rest of the house. Here are three tips to help you achieve this look in your bedroom!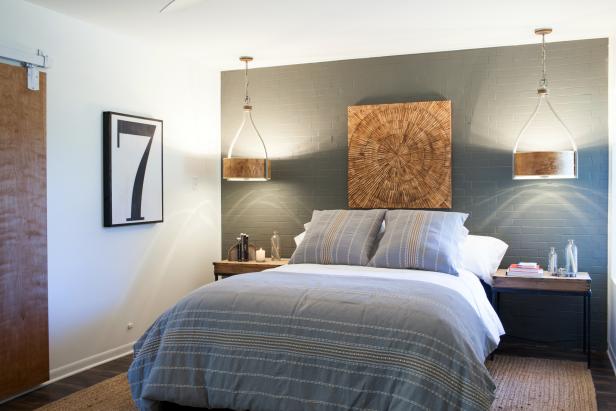 Modern Master Bedroom With Pendant Lights
Midcentury Modern Bedroom, After
Midcentury Modern Bedroom, After
It's All About Balance. With the bed placed in the center of the wall, and keeping a modern design style in mind, it was important to create balance with the pieces on either side. Here, we used identical light fixtures and nightstands to create classical symmetry in this space.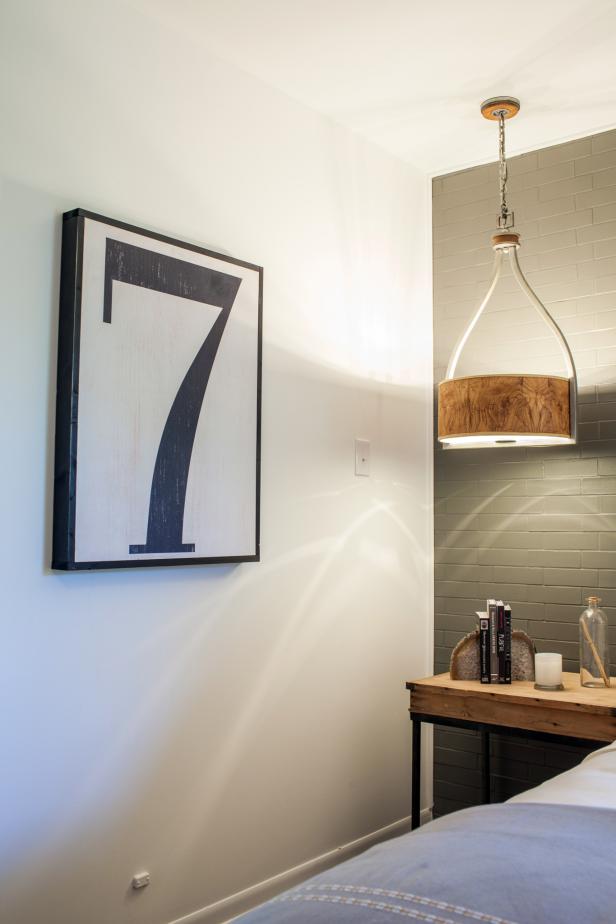 Number Seven Art Piece in Master Bedroom
The framed number "7" represents the seven members of the Barrett family.
Add Texture on the Walls. An exposed brick accent wall painted soft gray provides an unexpected textural element in this bedroom. On the opposite wall, a wooden number sign adds even more dimension and personalizes the space for this family of 7.
Look Up to Save Space. In a small bedroom, every inch of bedside table space matters. Try hanging pendant lighting rather than using classic lamps not only to create visual interest, but also to free up valuable space for books, flowers and other nighttime essentials.
See how Fixer Upper 's Chip and Jo transformed this 1950s home into a retro masterpiece.