Design Challenge Finale: Ellen Chats With the Final Two
Get excited for tonight's finale with this exclusive interview with Ellen and the final two hopefuls.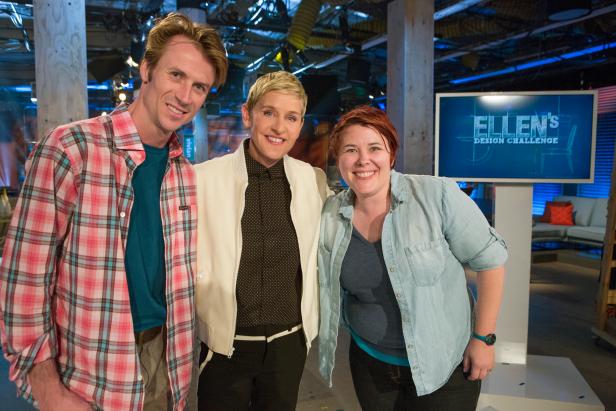 Season winning designer Vivian Beers (right) and finalist Sef Pinney (left) with Ellen (center), as seen on Ellen's Design Challenge. Ellen DeGeneres puts eight furniture designers to the test when they come to Los Angeles to compete in various challenges designing and building amazing furniture creations. With a workshop, a lead carpenter and all the tools they'll need, the contestants will be tasked with a new build each episode. A panel of expert judges along with appearances by Ellen will eliminate them one by one until one designer is left standing to take home the cash prize and win "Ellen's Design Challenge."
Gilles Mingasson / Getty Images
And Then There Were Two
01:32
Ellen chats with finalists about what they've learned during the competition.
Want to become a modern furniture master? Try these easy DIYs inspired by the show.
Don't miss the Ellen's Design Challenge finale tonight at 9p | 8c on HGTV.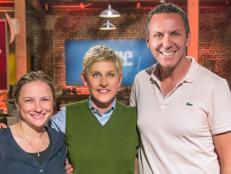 Find out what sets this fun furniture show apart and what surprises Ellen DeGeneres has up her sleeve.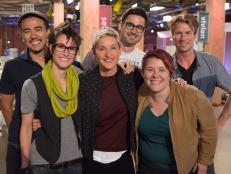 Take a design trip around the world with the final five designers' internationally-inspired pieces.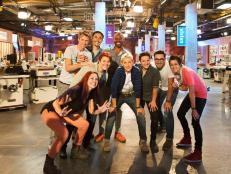 Did you catch last night's season two premiere of 'Ellen's Design Challenge'? The judges tell all in their extended deliberation.