36 Easy Ways to Store All of Your Holiday Decor
Start out the new year with a hassle-free holiday breakdown.
Do you open up your holiday decor every year to a broken ornament (not "Baby's First Christmas"!) or tangled holiday lights? Make holiday prep and breakdown a breeze with these simple and creative packing tips that use upcycled items. We're saving you money and keeping your holiday figurines safe and sound.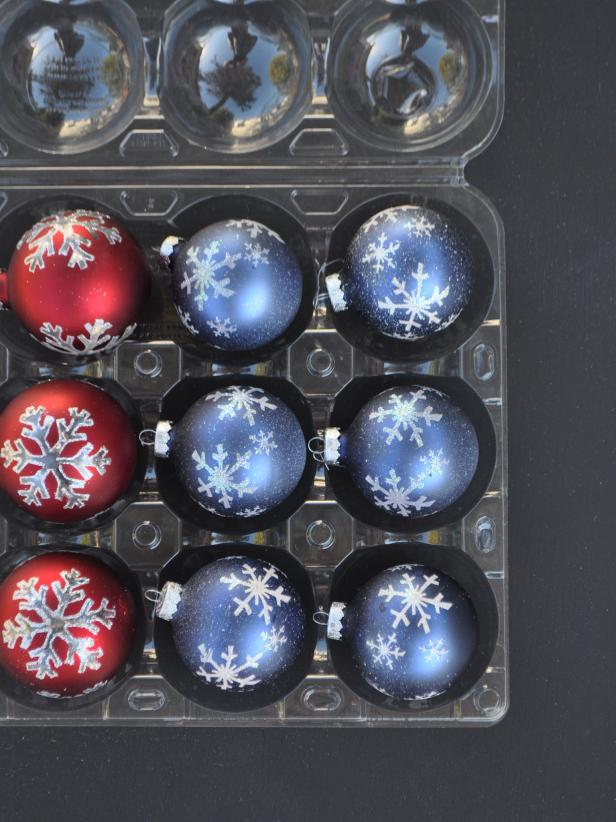 Use an Apple Container to Store Christmas Ornaments
Forgo an expensive, compartmentalized ornament box by stashing round ornaments in plastic apple containers. Blogger Laura Russell of Make Life Lovely says they take up less space than the ornaments' original boxes and are a great way to reuse plastic that otherwise gets tossed.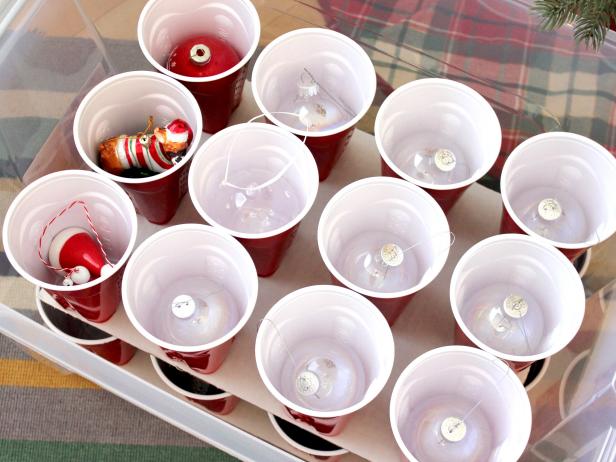 DIY Holiday Ornament Storage Box
Ornament organizers can be pricey, but not if you go this do-it-yourself route from Author and Blogger Jill Nystul of One Good Thing By Jillee. All you need is a plastic bin, red plastic cups, cardboard and a glue gun. Cut cardboard to fit inside the bin, glue on plastic cups, drop ornaments into cups and voilá! An inexpensive and clever ornament solution.
Storing Holiday Lights
00:55
Dan Faires has a tip to store holiday lights so they're handy next year.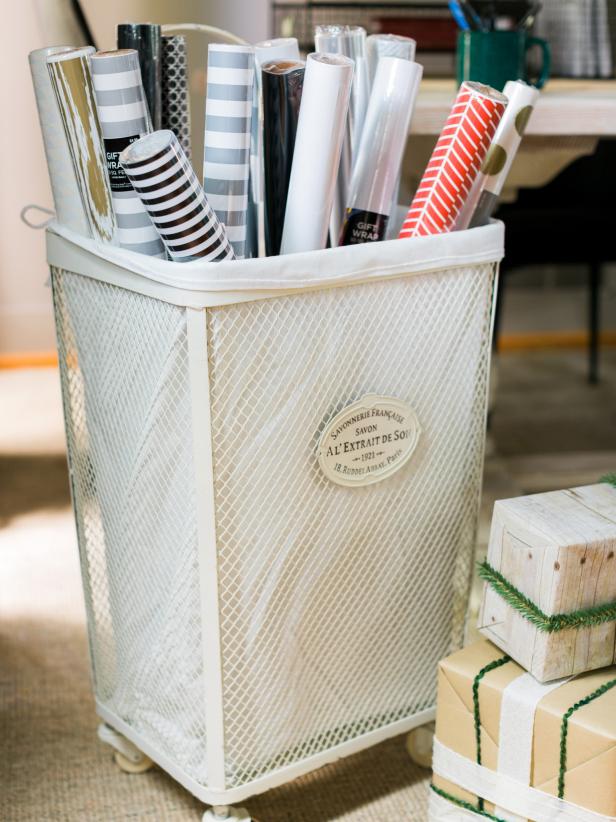 Rolling Wrapping Cart
Bundles of wrapping paper rolls can be tricky to transport from space to space. Keep them all nice and tidy inside of a rolling mesh laundry basket. Thanks to their height, you can see the different styles of paper popping out the top, and lockable casters will help make them kid and pet proof.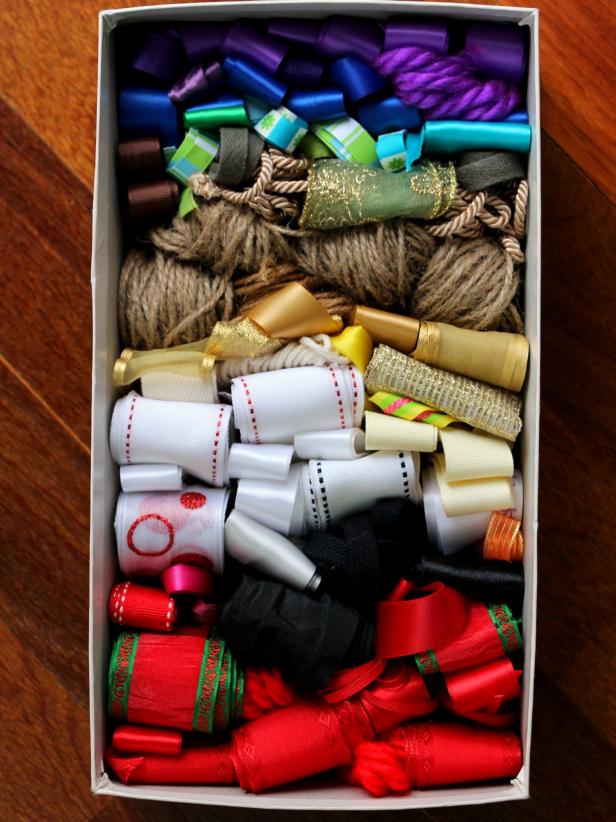 Ribbons Stored Neatly in Shoebox
All that leftover ribbon from presents received and given? Snatch up loose bits and fold them neatly in a shoebox for instant color-coordinated gratification. Bonus: Easily spot the color you need for next year's gifting. This holiday hack courtesy of blogger Jenny Dix of The Contemplative Creative.
5 Ways to Store Holiday Decor
01:13
Jeribai shares easy tricks for storing delicate holiday decorations.
7 Holiday Storage Hacks
01:00
Take the stress out of storing holiday decorations with these easy tips.