Happy Father's Day! Treat Dad to a Lawnmower Cocktail
Say 'Cheers!' to a beautiful yard.
Make a Lawnmower Cocktail
00:30
Learn how to make a lawnmower cocktail just for Dad on Father's Day.
We hope you gave Dad a break from yard work today. Show him how thankful you are for his landscape maintenance with this boozy cocktail.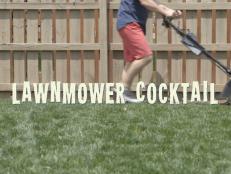 From mowing the lawn to reapairing leaky faucets, dads really do it all. Say "thanks" with a cocktail crafted just for him.