Help Us Design the New DIY Network Blog Cabin
DIY Network Blog Cabin is based on a very simple idea: You Design It, We Build It, You Could Win It! Help us design this year's Floridian retreat by picking your favorite light fixtures, bathroom tile pattern, and more.
And check out pictures of the house before it gets redesigned below.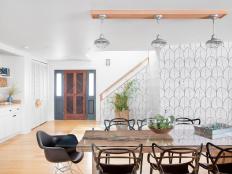 Take a peek inside this modern waterfront retreat, then enter for a chance to make it yours!