Things to Know When Buying a Fixer Upper
When buying your first home, a fixer upper might be the best bang for your buck.

When you're starting out, affording your dream home might not be in the cards. But that doesn't mean you can't create it. The key to buying a fixer upper is seeing the potential behind the peeling paint, scuffed-up flooring and outdated kitchen.
Is a Fixer Upper for You?

There's no denying it – a fixer upper will be a lot of work. If you have the time and patience (and don't mind living with a little extra dust), you might be able to get into a house you wouldn't have been able to afford otherwise. Look for a less expensive home in a good neighborhood that won't price out of the area once renovations are complete.
Walk through the house with a contractor and get an estimate (knowing that it will probably be lower than the actual cost) on the major renovations and repairs before you put in your offer.

A home inspection is important for any house purchase, but essential for a house that needs work. You want to know going in exactly what kind of work you will need done. Are the fixes mostly cosmetic (refinishing floors, updating kitchen and bathrooms, painting, replacing old light fixtures), or do you need to make extensive structural repairs?
It may not be a good investment to buy a home that requires major structural repairs, since those rarely offset renovation costs. However, if most of the work is cosmetic, then you have a better chance of creating the home you want and increasing the property value.

The inspection will help you determine whether your new home will be a good investment or a money pit.

Figure Out Who Will Do the Repairs

There are two ways handle renovations: do it yourself or hire a contractor. If you know how to do your own renovations, you can save a lot of money. Just remember, the work still needs to be top-notch. You want to live in a space that is well constructed, and you should be thinking about the resale value.
Contractors may be more expensive, but if you hire a reputable one, you'll have professional results. Complete one project, take a break, save some money and then start the next. You can also balance out the workload. You can do the painting, and the professionals can install the new cabinets.
The main thing to consider when it comes to obtaining homeowners insurance on a fixer upper is that the value of the home will likely increase. Homeowners insurance works in replacement cost (the value based on the condition and location of your home), not the purchase or resale price of the home. So, let's say your fixer upper's initial estimated replacement cost was $150,000, but you've built on an addition and installed a new kitchen. The replacement cost of your home is now $250,000, so you need to update your policy to reflect the change in value.
It's smart to take a look at your policy on a regular basis to confirm the insured value is adequate to cover the rebuilding of your home in the event of a loss. While the home is under construction, you might need to add endorsements to provide greater coverage for the building materials stored at your property. You'll also want to verify what your contractor covers to fill any gaps in coverage.

With careful consideration and smart financial planning, a fixer upper could benefit you in the long run. If you're ready to take one on, grab your paintbrushes, pull out the power drill and get to work!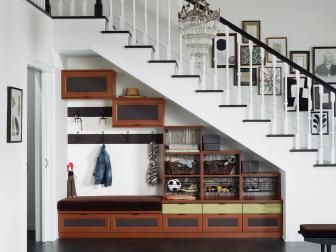 Make buying your first home go smoothly with our helpful tips, expert advice and money-saving ideas.