How to Create a Coffee Station
To create a charming, wall-hung coffee station, follow these simple steps.
Maximizing wall storage can help take advantage of every bit of space you've got. We repeat certain tasks in the kitchen every day, so creating a dedicated spot for the things that get used over and over—like coffee supplies—can create efficiency in a busy morning.

Wood crate
BEHR indoor matte paint in Mild Evergreen
Wooster Pro 1" angled brush
3M painter's tape
Hammer
Everbilt 1" cup hooks
OOK sawtooth picture hangers
OOK conventional picture hook
Nails
Start with a small storage crate. Use 3M painter's tape to cover any parts of the crate you don't want to be painted. Pick a paint color that complements your kitchen décor. I used BEHR indoor matte paint in Mild Evergreen.

Using a Wooster Pro 1" paintbrush, paint the inside and outside of the crate.
Once it is dry, screw in Everbilt 1" cup hooks across the bottom of the crate, making sure to use hooks that are small enough not to go through the other side of the wood. Use your coffee mugs as a guide for size, to make sure they can hang without touching each other, below the shelf.
Use a hammer to nail OOK sawtooth picture hangers on the back of the crate for proper attachment to the wall.
Got a favorite coffee scoop? Mount an OOK conventional picture hook on the side to give it a dedicated spot.
Hang the crate on the wall near your coffee maker using the picture hangers and nails. You've created a perfect spot for mugs, coffee and sugar.
For more inspiration and how-tos, check out these paint ideas from The Home Depot.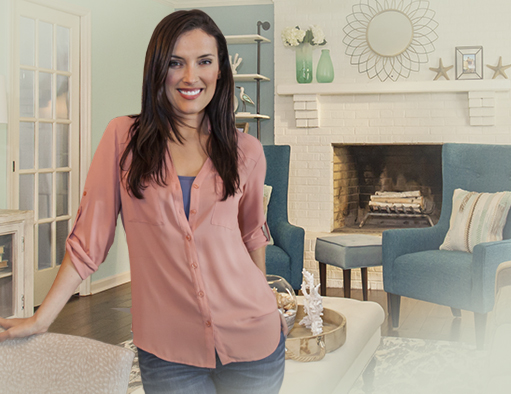 Laurie March and The Home Depot show you how to incorporate treasured memories into your home's decor.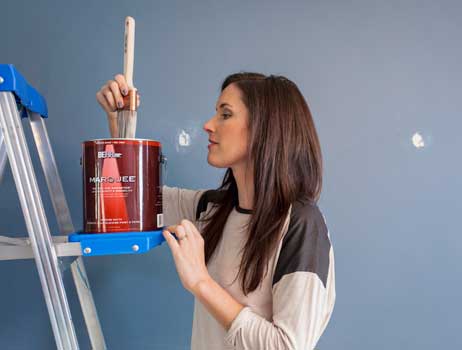 Here are a few of Laurie's favorite tricks to paint and prep like a pro and end up with a perfect paint job and a space you love every time!