How to Choose Your Homeowner's Insurance
Whether you're a first-time homebuyer or looking for a new policy, follow our tips for selecting the right insurance for your home.

Start by talking to family and friends. Ask about the customer service they received and how quickly and fairly their insurance company covered any losses.
Research online. Find out what the financial strength is for each insurance company to pay claims. Does the company have a high complaint ratio with the state department of insurance? See how they are rated for claims handling and customer service by third-party organizations, such as J.D. Power and Consumer Reports.

Talk to Insurance Companies

Once you've narrowed down your list to a few companies, talk with them directly. Ask questions based on your research. Inquire about any special deductibles that are a part of the policy. Make sure the policy carries an adequate replacement cost endorsement, and find out who you should contact in the event of a loss and whether there is 24/7 availability for customer service questions. Ask if there are any available discounts, for instance for an alarm system, or if you can bundle several insurance policies.
There's a misconception that homeowners insurance is based on the purchase price of the home, when in reality the home is insured for what it would cost to rebuild. These values can vary depending on the condition and location of the home.

As soon as your offer has been accepted, you can start finalizing insurance on your new home. The closing date is typically set 30-45 days after you've settled on your purchase price. You'll be working with your mortgage lender, who will verify your application and send it to underwriting for final approval on the loan. In the meantime, contact your insurance company so you'll have plenty of time to complete the paperwork before closing.
A basic homeowners policy doesn't cover everything, so make sure you have the right coverage in place. Talk to your insurance representative about specific coverage you might need for your area. Earthquake and flood coverage are not included in a basic policy, but can be added through endorsement or supplemental coverage.
Many items in your home have limited coverage, such as jewelry, fine art, silverware, computers, smart phones and tablets. Consider adding a Special Endorsement to your policy to confirm that your most valuable items are sufficiently covered.

Does your home have water that backs up through sewers or a sump pump that stops working? An endorsement can be added that will cover your finished basement or other areas of the home that can be affected by water damage.

Do You Need Umbrella Insurance?

Now that you're a homeowner, there are more things you could be liable for, such as a delivery driver slipping on ice on your property or your dog biting a neighbor. An umbrella policy provides an extra layer of protection over your homeowners and auto policies. It covers your assets in the event of a loss. Umbrella policies generally start at $1 million worth of coverage.
No matter what company or policy you choose, you should have peace of mind when it comes to protecting your home. It is, after all, one of the biggest investments you'll ever make.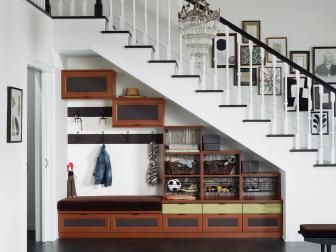 Make buying your first home go smoothly with our helpful tips, expert advice and money-saving ideas.