Mix up your Halloween decor this year with a fun take on traditional jack-o'-lanterns. These easy DIY chalkboard pumpkins can bring you a season of memories—as well as hours of entertainment for the kids. If you'd like to repurpose them for Thanksgiving, and use them for years to come, just swap craft pumpkins for real ones.
A pumpkin (real or fake)
Rust-Oleum Flat Black Chalkboard Paint
1" pure bristle or foam paint brush
Chalk
A sturdy, disposable bowl (optional)
Choose a chalkboard paint that will work on multiple surfaces, like Rust-Oleum's writeable, erasable latex Chalkboard paint in black. Then using a bristle or foam brush, apply the first layer to a clean, dry pumpkin—avoiding the stem and the bottom.
When the first layer of paint is dry to the touch, lay the pumpkin on its side (or even better, place it upside down in a bowl) to coat the bottom.
Allow the first coat of paint to dry according to the instructions on the can, then apply a second coat.

Once the paint is thoroughly dry, it's time to make some Halloween memories with chalk. When you're ready for some new decor, just erase and start again! For a neater and more permanent look, try chalk markers.

For more inspiration and how-tos, check out these paint ideas from The Home Depot.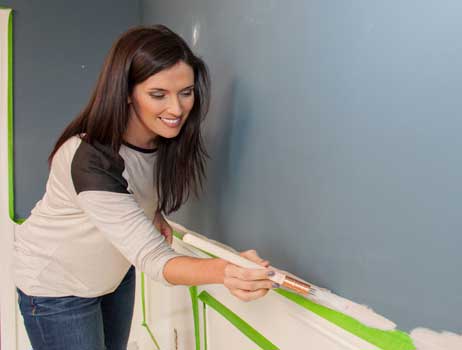 Laurie March and The Home Depot show you how to incorporate treasured memories into your home's decor.