6 Lighting Tips That'll Save You Money
Consider these lighting and bulb tips for each room as they have a big impact on your home's comfort level.
Courtesy of Philips
Reduce TV-Viewing Contrast
Reduce the contrast between the bright TV screen and surrounding darkness by positioning a lamp near the television, shaded from the viewer's eyes and positioned so as not to reflect on the screen.
Light at the Right Height
Reading requires lighting that comes from behind the reader's shoulder. Place a lamp at the right or left of the reading chair. The bottom of the shade should be located at eye level to avoid glare.
Use Flattering Light in Living Spaces
In living spaces with warm colors and natural wood finishes, choose a soft white light bulb. Replace standard incandescent ones and your home will look great while you save money.
Set the Stage With Clear Bulbs
You put a lot into entertaining. Use clear bulbs in crystal or glass chandeliers to enhance dinnerware and add sparkle.
Eliminate Shadows in the Bathroom
To ensure the best light for shaving and applying makeup, eliminate shadows on your face by positioning light fixtures at face level on both sides of the mirror (not from above). Use a white bulb to prevent glare.
Install Task Lighting With a Dramatic Touch
Add under-cabinet lighting to ensure adequate light for tasks. Locate fixture near the front edge of cabinet to avoid bright spots on the wall. When entertaining, create a dramatic look by turning on only the under-cabinet lights. Try Philips Ambient LED MR16s or Capsules for white accent light, reduced energy consumption and extreme long life.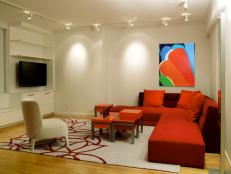 Find out what types of fixtures work best throughout your home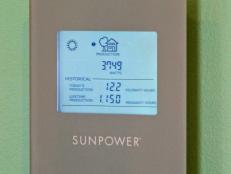 With energy costs soaring and an increase in environmental concerns, homeowners are now looking to solar power to benefit the planet and their wallet.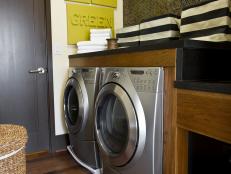 Make cooking, cleaning and entertaining in your home easier and more functional with energy efficiency appliances.