Garden Views With Curb Appeal
How does your garden look? It all depends on your point of view.
To most homeowners, the most important view is what can be seen from the street. Curb appeal is important, to be sure, but the view from your favorite spot in the garden or yard is the one you'll see most. And views change quickly as you stroll through the landscape.
If you're trying to figure out the best spot for a specimen tree—one that will really stand out in the landscape—do you place it where it will look good from the street or from where you're most likely to view it? Ideally, you take both views into consideration, and this is what designing garden views is all about.
It's sometimes fun to disrupt and enhance views with bold specimen plants that force the eye to abruptly adjust from one view to another. Host Paul James sited a weeping Atlas cedar to break up the view of a garden bed as he walks from one end to the other.
Also be sure to check the view of the landscape from inside the house. Most people spend a lot more time in the house than the yard, so the view from the house should be just as pleasing.
Before placing plants—whether big or small—take the time to view the area from every angle, both inside and out. When you design with all the possible views in mind, more often than not you will wind up with a more pleasing look.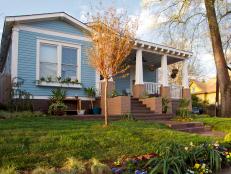 Suspicious siding, warped windows or peeling paint? Get your home's exterior in order to cash in on curb appeal.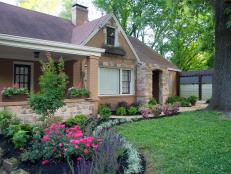 You don't have to have a green thumb to landscape your way to terrific curb appeal. Follow these tips for a front lawn that wows.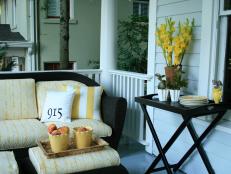 Social areas don't have to be relegated to the backyard. Make your home inviting with these tips for curb-appeal-boosting living spaces for the front.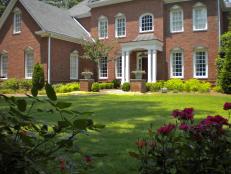 Design tips for a purpose-driven front yard landscape.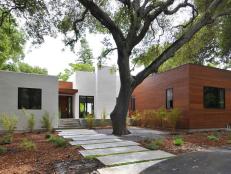 First impressions matter, so make sure your front yard looks its best.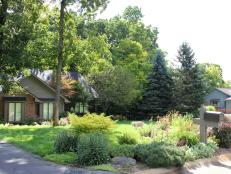 How to boost your home's visual impact with easy curb appeal landscaping ideas.
Internal Server Error
Cannot serve request to /content/hgtv-com/en/design/outdoor-design/landscaping-and-hardscaping/articles/2010/g/garden-views-with-curb-appeal.html on this server
---
ApacheSling/2.4 (jetty/9.2.9.v20150224, Java HotSpot(TM) 64-Bit Server VM 1.8.0_51, Linux 3.14.35-28.38.amzn1.x86_64 amd64)