Philly Cheesesteak Sandwich
This infamous sandwich is easy, delicious and the perfect game-day meal. 
1 tablespoon vegetable or other neutral-flavored oil
1 onion, diced
1 pound deli-style roast beef
1/4 teaspoon salt
1/4 teaspoon coarse black pepper
2 hoagie/sub or French bread rolls
1/2 cup cheese sauce, slightly melted and warmed
1. Wrap the rolls in foil, and place over the grill to warm through, no longer than 10 minutes.
2. In a cast-iron skillet over medium-high heat, add 1/2 tablespoon of oil and onions and let cook about 10 minutes, until translucent but not browning. Push to the side of the pan.
3. Add the rest of the oil and beef to the other side of the pan, and crumble the beef with a wooden spoon so it gets browned (if medium) and looks torn texture-wise. Remove from heat.
4. Assemble each sandwich by putting half of the meat and half the onions in each roll. Drizzle with 1/4 cup cheese sauce before serving.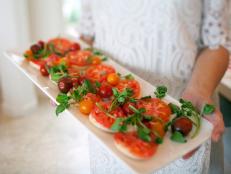 This classic sandwich recipe requires only a handful of simple ingredients but will leave guests coming back for seconds.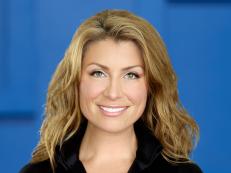 HGTV's Genevieve Gorder claims this is the best sandwich of all time. You be the judge!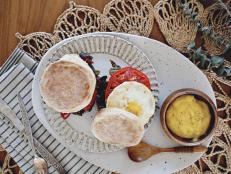 Turn last night's ham dinner into this morning's meal with this tasty recipe for a savory breakfast sandwich.