Halloween Recipe: Furry Snowball Monsters
These fun-filled cakes are sure to be a hit at your Halloween party. The familiar taste of chocolate cake and marshmallow topped with coconut will have you wishing you were a kid again.
2 half ball pans
2 cups of cake flour
1 teaspoon baking soda
1/2 teaspoon salt
2 cups sugar, divided
1 cup plain yogurt
1/2 cup unsweetened cocoa powder
1 teaspoon vanilla
1/2 cup unsalted butter (1 stick)
2 large eggs
1 lb. unsalted butter, softened
2 (7 oz.) jars of marshmallow cream
2 cups confectioners' sugar
3 cups sweetened flaked coconut
green food coloring
purple food coloring
24 candy eyes
red laces cut into 3-1/2" strips
24 toothpicks
24 mini marshmallows
1: Preheat your oven to 350 degrees F. Next, lightly grease the ball pans and dust with flour tapping out any excess, then set aside.
2: Sift cake flour, baking soda and salt into a medium bowl and whisk together until fully combined, set bowl aside.
3: Add 1 cup of sugar, yogurt, cocoa powder and vanilla to a separate bowl and whisk together until you reach a smooth and creamy consistency, then set bowl aside (Image 1).
4: In a large bowl, beat butter on medium high until smooth and creamy. Then gradually add the remaining 1 cup of sugar and beat for 4-6 minutes until the mixture is light and fluffy (Image 2).
5: Into the same bowl, add eggs one at a time and beat until combined. Tip: Beat each egg individually into the mixture as you add them (Image 3).
6: Add flour mixture from step 2 in three parts (Image 4) and wet mixture from step 3 in two parts (Image 5). Alternating between the two, beginning and ending with the flour.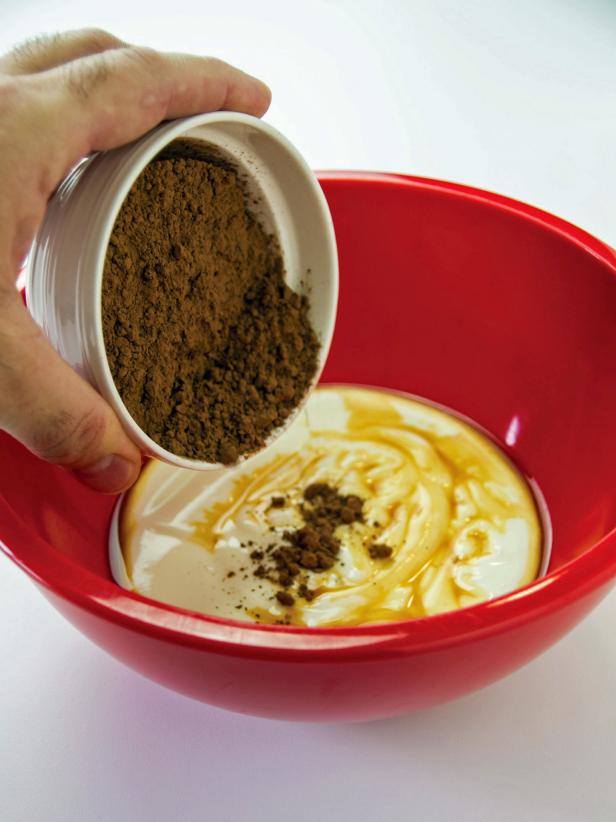 In another medium bowl, add 1 cup sugar, yogurt, cocoa powder and vanilla.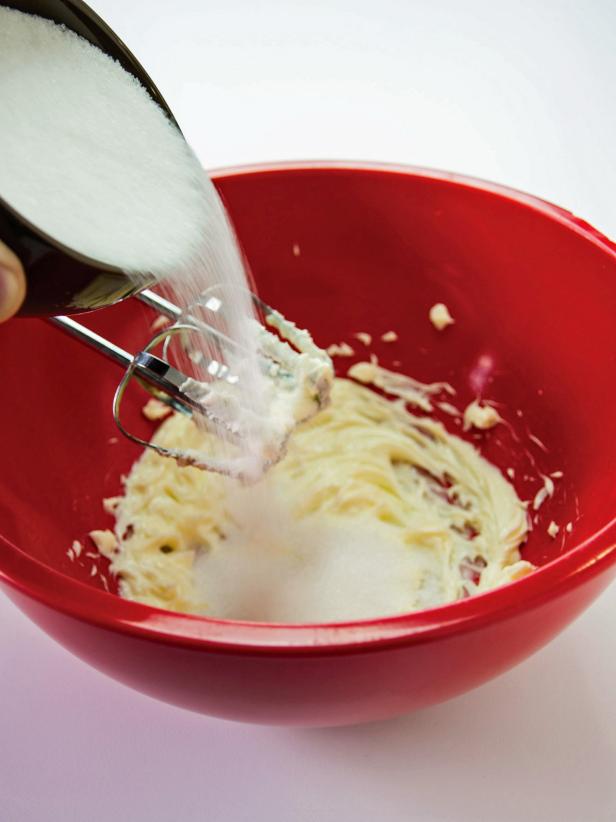 In a large bowl beat butter untill smootha nd creamy. Ass remaining 1 cup of sugar.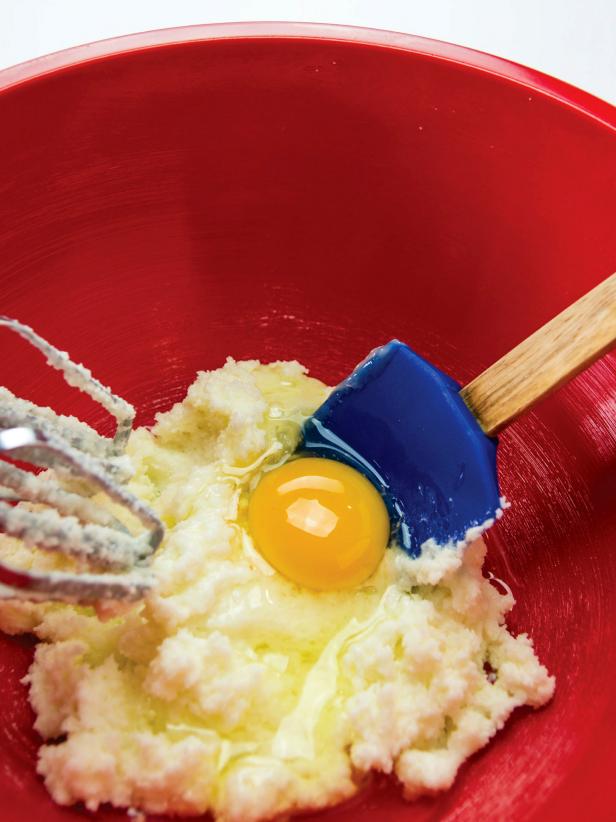 Add eggs, one at a time, and beat until combined.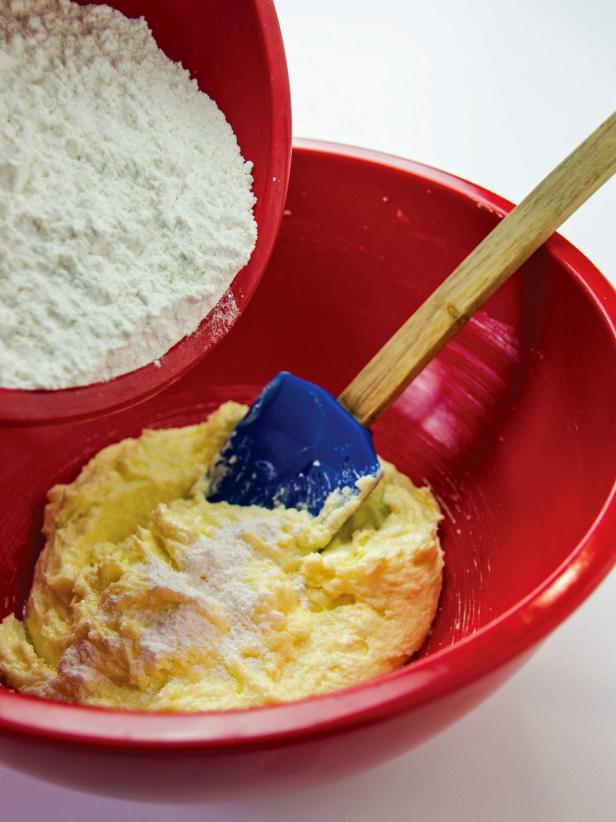 Add flour mixture in three parts.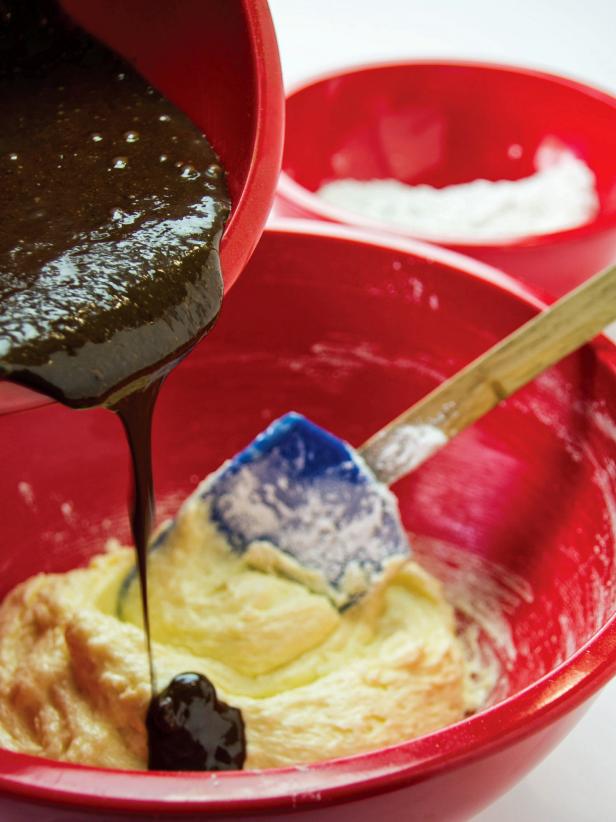 Add Wet Mixture in between adding flour.
7: Pour batter into your greased ball pan, filling each reservoir 2/3 to 3/4 full (Image 1).
8: Place pan on a baking sheet and bake in the center of the oven for 20-25 minutes or until the cakes pass the clean toothpick test.
9: After allowing the cakes to cool, use a serrated knife to cut off the tops of each cake, making them level with the pan (Image 2).
10: Carefully remove the cakes, then turn them over onto a wire rack and allow to cool completely before proceeding.
11: To start your topping, place the coconut and green food coloring into a food processor. Pulse until color is evenly distributed. Tip: You can also start with purple, or whatever color you desire. Add the food coloring a few drops at a time until you reach your desired color. Set aside.
12: Add butter to a mixing bowl and beat until light and fluffy. Add marshmallow and continue beating until fully combined. Scrape down the sides of bowl as necessary to ensure a consistent mixture (Image 1). Remove 1 cup of the mixture and place it in a piping bag fitted with a wide tip.
13: For the remainder of the mixture, add confectioners' sugar and food coloring and beat on low speed for 30 seconds to incorporate the sugar, then beat on high for 3-5 minutes to fully mix the coloring.
14: Next, cut a small X in the bottom of the cooled cakes (Image 2).
15: Using the pasty bag with the white filling from step 12, fill in the X in the center of the cakes (Image 3).
16: Using an offset spatula, carefully coat the circular side of the cakes with an even layer of the colored marshmallow icing (Image 1).
17: Next lay a thin layer of coconut in the palm of one hand and roll the frosted cake into it. Continue until the entire frosted side of the cake is covered (Image 2).
18: Adhere the candy eyes to the snowballs using a small dab of white cream as glue (Image 1).
19: Use a toothpick or chopstick to carefully poke holes into the front of the cakes just under the outside edges of each eye. Then, insert the ends of your 3-1/2 inch red laces into the holes to form a mouth (Image 2).
20: For the antennas, add mini marshmallows to the ends of toothpicks and place them above and toward the outsides of the eyes (Image 3).
21: Place your monsters on a serving tray before guests arrive. Be sure to space them out evenly as to not disturb their coconut topping or dent them.