Master Bedroom From HGTV Urban Oasis 2015
A vibrant combination of classic red, white, and blue sets the stage for farm-inspired accessories and modern Americana design.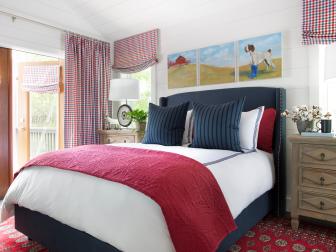 "The master suite opens onto the back deck, and carries the same color scheme from inside to the adjacent outdoor space," explains interior designer Brian Patrick Flynn.
Browse Master Bedroom Photos
Master Suite Tour From HGTV Urban Oasis 2015
Tour the rustic, Americana-inspired master suite in HGTV Urban Oasis 2015.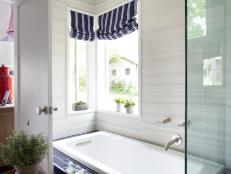 Navy subway tile and white surfaces define this spa-like bath, where a walk-in shower and wall-mounted antlers offer an intriguing focal point.
Tour HGTV Urban Oasis® 2016
Learn about the design and build team behind HGTV Urban Oasis 2016.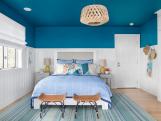 A waterfront retreat on the Gulf Coast in Florida.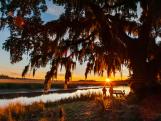 A 3-bedroom, 3-bathroom remodel with water views in Merritt Island, Florida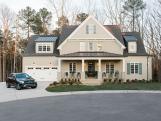 A sophisticated Southern home in Raleigh, N.C.