Perfect Temperature, Inside and Out at HGTV Smart Home
Tech expert Carley Knobloch shares high-tech highlights from the stylish and cozy outdoor space at HGTV Smart Home 2016.
More and more these days, outdoor spaces are being designed to serve as extensions of the home, and the covered porch at HGTV Smart Home 2016 is a perfect example. It's styled like another room of the house, and serves multiple functions— with it's dining area and two seating areas, it's a beautiful room to enjoy with guests, or just enjoy reading the Sunday paper alfresco.
As outdoor spaces are sporting indoor-style furniture, lighting and floor coverings, it's only natural that we start thinking about exterior climate control— how the temperature of outside spaces can be manipulated just like it is inside.
The outdoors brings it's challenges, to be sure; inclement weather, insects, and extreme temperatures that make enjoying an outdoor space short lived. So HGTV Smart Home 2016 porch was designed with some architectural elements and technology to help extend it's use into the hotter and colder months.
Here are some of my favorite features of the screened porch, and a breakdown of the outdoor climate control technology we installed to make it one of my favorite rooms of the house.
First things first, the screened porch is covered with a roof, which provides shelter from the both the sun and rain, extending the amount of time you can spend here enjoying the outdoors. But that's just the beginning...
The roof sports some serious tech for keeping this space temperate: smart, connected fans have temperature sensors built right inside, so they will automatically turn on to keep things cool as things heat up. And the skylights have remote controls so you can easily ventilate the space without getting up from your lounge chair.
Automatic screens can lower if you're after a bug-free experience in the warmer months, and they provide additional sun shade and privacy to boot.
Here's another view… and it's all operated with a remote control— again, no need to get up from your lounge chair. Can you tell I'm jonesing to hang out in one of those yellow lounge chairs?
When things get colder in the winter months, a fireplace helps extend the use of the covered porch. Close up the skylights, lower the screens (which will help keep the heat in) and curl up in front of the fire to keep toasty.
At HGTV Smart Home 2016, you're in good hands with all this exterior climate control technology.
Tour HGTV Smart Home 2016
Learn about the design and build team responsible for HGTV Smart Home 2016.
Scott Branscom, Project Manager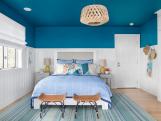 A gorgeous waterfront retreat in Panacea, Florida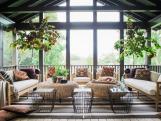 A cozy Craftsman-style home in Ann Arbor, Michigan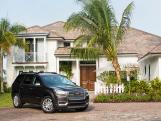 A 3-bedroom, 3-bathroom remodel with water views in Merritt Island, Florida