Front Yard From HGTV Smart Home 2014
Designed in the style of 16th-century English country architecture, this high-tech home features painted brick and charming exterior accents.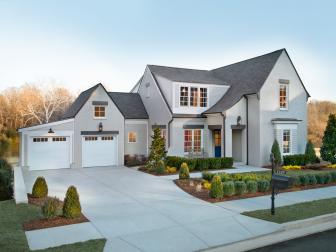 The home style draws inspiration from English country homes as well as Revival Tudor design that comprise the inner suburban neighborhoods of Nashville. A mix of gray-painted brick, gas lanterns, clean landscaping and a blue front door give the front yard a look of sophistication.
Front Yard Photos
HGTV Smart Home 2014 Front Exterior
Carley Knobloch hosts a tour of the 2014 HGTV Smart Home's front exterior.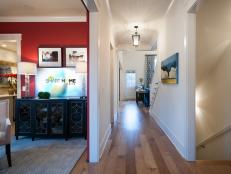 A collection of locally sourced art, cottage details and home-control features, the home's entryway and powder room hint to the home's overall design.