Basement Rec Room From HGTV Smart Home 2014
The basement rec room is a perfect escape to let loose, with a projector screen for movie nights, a stage to jam out and a workout space to blow off steam.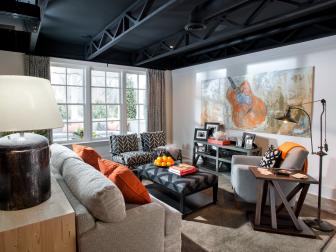 A celebration of Nashville and the music scene, this fun-filled basement handles even the rowdiest crowds with multipurpose furnishings and two sleeper sofas. For the ultimate theater room experience, a large projector screen retracts from the ceiling and surround sound speakers are scattered throughout the space.
Browse Basement Rec Room Photos
HGTV Smart Home 2014 Rec Room
Carley Knobloch hosts a tour of the 2014 HGTV Smart Home's rec room.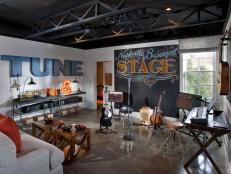 A space designed to encourage musical inspiration boasts the home's most artistic chalkboard wall.