Laundry Room From HGTV Dream Home 2009
The small, light-filled laundry room serves as command central with enough storage and counter space to double as a home office.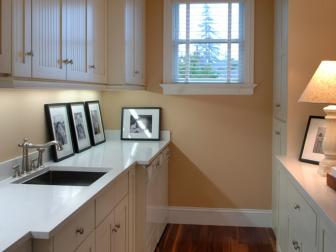 The industrial-chic laundry room, which features wall-to-wall storage options and an energy-saving tankless water heater, doubles as a home office, with counter and wall space dedicated to important projects.
Browse Laundry Room Photos
It really is the perfect family communication center. Everything is here and easily accessible.
Interior Designer Linda Woodrum
Where's HGTV Dream Home 2009?
Follow Jack Thomasson to the site of the HGTV Dream Home 2009.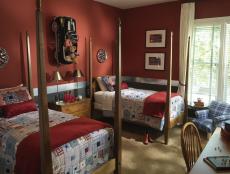 A vintage-style sleeping space is chock-a-block with cool toys and childhood treasures.