Garage Exterior From HGTV Dream Home 2009
Inspired by the design of old carriage houses, the detached garage mirrors the architectural details of the main house.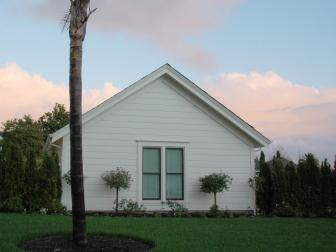 A carriage house? Guest quarters? The quaint outbuilding that comfortably houses two full-size sport utility vehicles is designed to mirror the architecture of the main house, with full-size windows, period-appropriate lighting fixtures and an elegant side entrance.
Browse Garage Exterior Photos
Where's HGTV Dream Home 2009?
Follow Jack Thomasson to the site of the HGTV Dream Home 2009.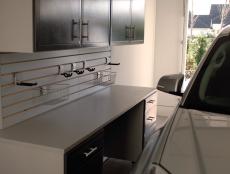 Cleverly concealed in a carriage house-style structure, the detached garage boasts ample parking and plenty of storage space.