HGTV Magazine: January/February 2013
Online content from the January/February 2013 issue of HGTV Magazine .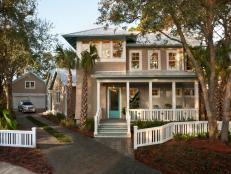 Native and Florida-friendly plant materials create layers of interest in the front yard, where façade pays homage to classic shingle architectural style.
Some shrubs are pruned to show off eye-catching features, like foliage or colorful stems. Here's how you can do the same for yours.