Textured Paint for Stair Safety
Rough up slippery steps with these step-by-step instructions.
If your outdoor steps are a little too smooth for safety, coat them with floor enamel and a nonslip additive. Here's how to do it:
Materials and Tools:
orbital sander with 80-grit sanding pads
polyurethane floor enamel
Steps:
Clean stairs with all-purpose cleaner and a brush, and rinse thoroughly. Dry the stairs with a clean towel.
Once the stairs are clean and dry, roughen the surface with an orbital sander using 80-grit paper. This is an important step, since the paint will adhere better to a rough surface.
Wipe stairs down with a clean towel moistened with paint thinner to remove any residual dust.
Mix a nonslip additive into exterior floor enamel and blend thoroughly with a stir stick.
Pour paint mixture into a paint tray and apply with a roller to create a textured surface. Allow the paint to dry at least 24 hours before using the steps.
The look of weathered wood siding adds simple texture to walls by just using two colors of paint.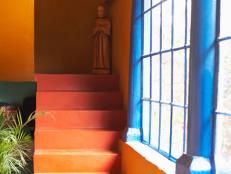 Quick changes with paint make your home sparkle during the holidays and every day.
Learn how to apply popcorn-textured ceiling paint with a hopper gun in this home improvement project.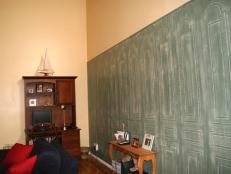 Learn how to apply this faux technique with these step-by-step instructions.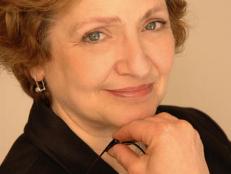 Color and interior finish specialist Barbara Jacobs talks about the exciting world of paint finishes.
Internal Server Error
Cannot serve request to /content/hgtv-com/en/design/decorating/clean-and-organize/articles/2010/t/textured-paint-for-stair-safety.html on this server
---
ApacheSling/2.4 (jetty/9.2.9.v20150224, Java HotSpot(TM) 64-Bit Server VM 1.8.0_51, Linux 3.14.35-28.38.amzn1.x86_64 amd64)