Joanna's Design Tips: DIY a Rustic Dining Room
When we first walked into this home's dining room, it lacked interest and character. (See before and after photos here.) The tiles and basic beige made the room feel cold and bland. But, I knew it had potential to hold more than just a table and chairs. Here's the finished product: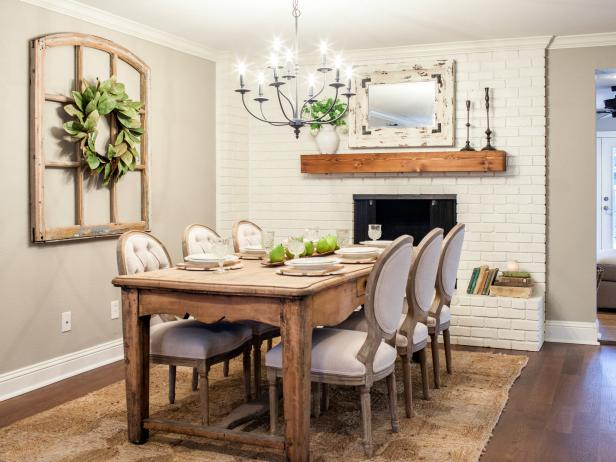 The Dining Room After the Renovation
As seen on Fixer Upper, Chip and Joanna have updated the dining room with a new redwood mantel, farm table, dark metal chandelier and black accents that offer a contrast against the white brick.
Want to recreate this room at home? Here are 3 tips to get the look.
Add Architectural Interest
You don't need a large-scale art piece to make a big impact. Head to a salvage yard to find an old architectural piece, like the window frame on this wall, for the room's focal point. I love how this window's weathered wood stands out in contrast to the freshly-painted wall. The window and wreath add dimension to the wall, which makes the room more warm and inviting.
We kept this room's palette neutral, adding color through natural accents. We added texture and greenery on the wall with a faux magnolia wreath, filled a white vase with flowers on the mantel and added a pop of color on the table with a wooden tray covered in bright green pears.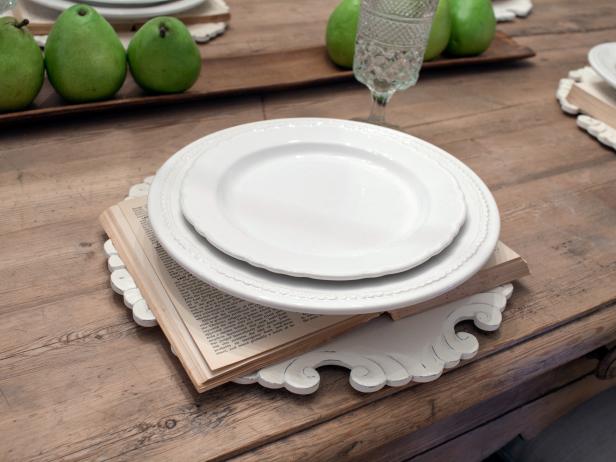 Antique Books as Place Mats
As seen on Fixer Upper, Joanna used antique books to serve as placements for this table setting to tie in the antique, rustic feel that she has created throughout the house.
Try Unexpected Place Settings
Elevate the room's design by creating custom place settings you can pull out when friends and family are on the way. We topped distressed white wooden chargers with aged books and white plates adding subtle texture.
See more photos of this gorgeous makeover here:
See how Chip and Joanna made a bland "before" into a stunning "after."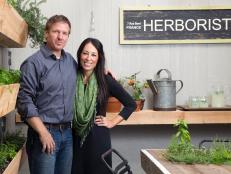 We asked some of Fixer Upper's biggest fans to share the moment they knew they were officially hooked. Can you relate to any of these?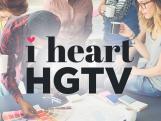 Get to know the talented writers and editors of HGTV's show and design blog. 
Go Behind the Blog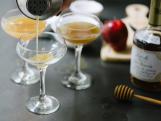 Take a look back at our past posts, from entertaining and design trends to up-and-coming HGTV shows.  
Read All Our Past Posts