Go Behind the Curtain: 41 Sneak Peek Photos From Fixer Upper Season 3
You don't have to wait until December 1! Get a sneak peek of season 3 right now.
Can't wait for the big premiere of Fixer Upper's third season? Quite frankly, neither can we. So how about a preview? Here are 40+ photos to whet your appetite for what's headed your way this season.
Of course we can't give away all the deets here, and there are plenty surprises in store. But what we have is a batch of eye-candy to tide you over until the new series gets underway on December 1. Think of it as a sort of "coming attractions", Fixer Upper style.
Included: some of Joanna's distinctive new decorative stylings, a sampling from the renovated interiors, progress at The Silos – the new Magnolia Farms headquarters – and of course behind-the-scenes pics with Chip and Jo.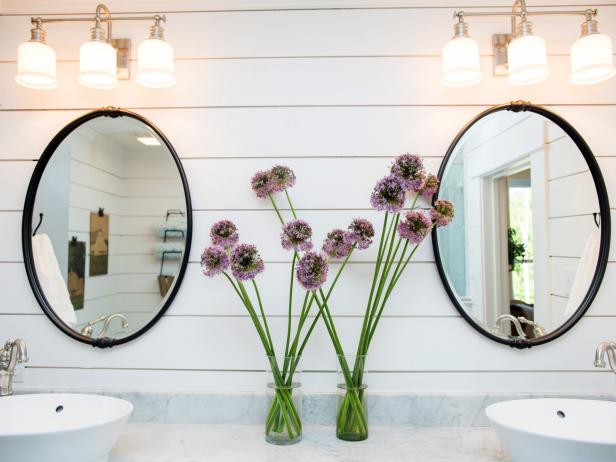 His and Her Blue Vanity in Master Bathroom
From Season 3: A newly renovated master bath that's pure Joanna 
Rachel Whyte
From Season 3: A newly renovated master bath that's pure Joanna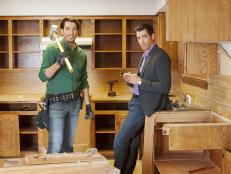 Property Brothers ' Jonathan and Drew Scott talk to HGTV Magazine about how to avoid the biggest remodeling mishaps to save money and hike up your home's value.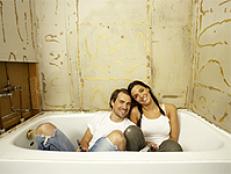 Projecting the cost of a remodel often depends on how many big-ticket items you're replacing and who's doing the work. Here are some guidelines.