7 Tiny Homes That Will Spark Your Sense of Wanderlust
Pack your bags now, because after seeing these tiny homes, you'll never want to go back.
After binge watching shows like Tiny House, Big Living, I'm a little envious of people who live in smaller structures. Not only do they manage to organize their lives into less than 300 square feet (a girl can dream), but they also have the freedom to explore some pretty unique parts of the country. With a house on wheels, who wouldn't want to travel everywhere?
To kick off National Great Outdoors Month, here are 7 tiny homes that boast truly impressive views — and that will inspire the adventurer in you.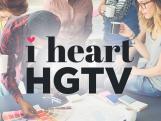 Get to know the talented writers and editors of HGTV's show and design blog. 
Go Behind the Blog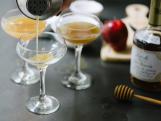 Take a look back at our past posts, from entertaining and design trends to up-and-coming HGTV shows.  
Read All Our Past Posts